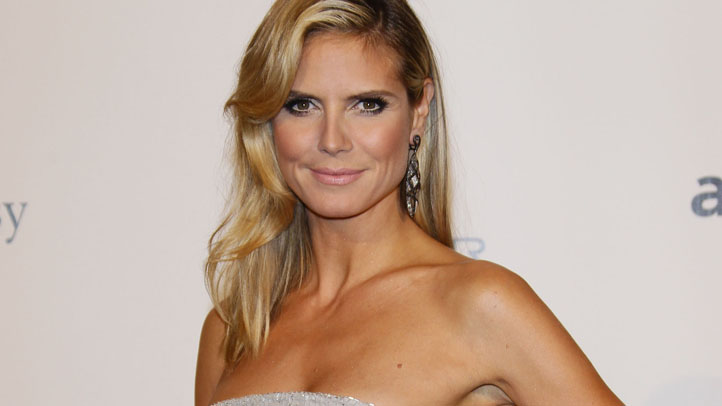 Heidi Klum has always had a lot going on. Between a "Project Runway" hosting gig, fashion projects, and a partnership with AOL, the model has become a veritable mogul. Now, Klum is looking to add to her empire with a new line for babies called Truly Scrumptious.
The line, which includes everything from blankets and hampers to nursery decorations and clothing, will be sold exclusively with Babies 'R' Us starting in September, according to WWD.
Klum tells WWD that the line will feature "function with a fashionable flair" -- exactly what one would expect from a former Victoria's Secret model -- and also happens to be a move to hop on a very trendy bandwagon: designer and celebrity-branded clothing for kids.