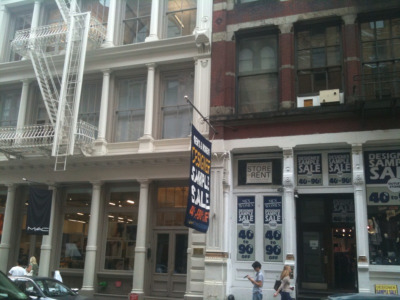 Frye is about to make its comeback official with the reported opening of a flagship store in Soho.
Crain's has reported that the boot company will take over 113 Spring Street for a two-story, 6,000-square-foot shop designed by visionary design firm, AvroKO. Blogs have been buzzing, however, that the news is curious, considering MAC is the current tenant at that address. Shophound, however, predicts the store will go in next door at 109, which is currently hosting blow-out "sample sales."
We're not ready to bet our boots on it, but the hypothesis is a plausible one. We'll report back once an address is firmed up.