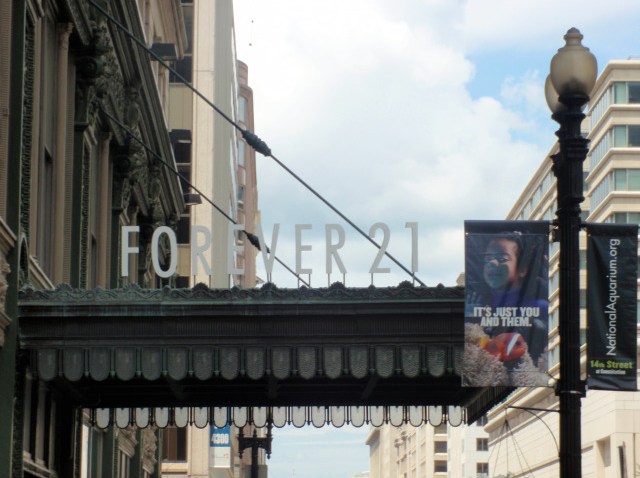 The slow retail-focused revamp of Times Square continues with this week's unveiling of Forever 21's massive new flagship.
First announced back in 2008, Forever 21 is taking over the former home of the Virgin Megastore at 1540 Broadway, a space that boasts nearly 100,000 square feet. According to Racked, the store doesn't yet have any clothes in it, but we're pretty sure that'll change by Thursday night, when Forever 21 will host editors and VIPs for a special launch party featureing DJs Chrissie Miller and Jen Brill, as well as a fashion show featuring Forever 21's latest designs.
Come Friday, the monster store opens to the public, joining fashionable neighbors like MAC and the soon-to-open Disney store as the latest clean-and-shiny retail giants to light up Times Square.