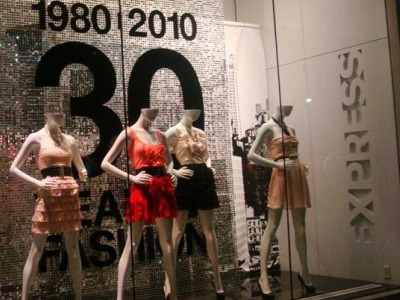 Express went public today, and to celebrate 30 years in the biz, models rang the bell at the NYSE and this afternoon, they'll host a fashion show on Wall Street itself.
Headliners Alek Wek, Isabel Goulart and Flavia de Oliveira will lead the catwalk down the main thoroughfare of the financial district at 12:30pm, before taking to the streets with "mystery" gift cards loaded with up to $75 -- according to Modelinia, there'll be thousands up for grabs.
Not sure what impact the menswear presentation will have, we're betting the stunt itself will hold the attention of both the ladies and the gentlement of the Financial District (along with anyone who has time to pop down around lunchtime).