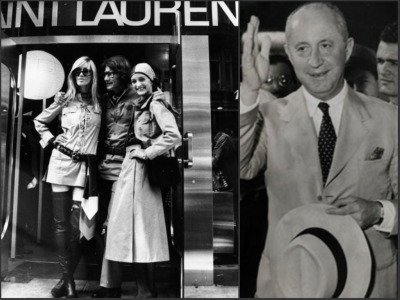 Musicals are the new black, apparently, with the Alain Chamfort production about Yves Saint Laurent being released before the end of 2010 and now, Sex Pistols-mastermind Malcolm McLaren cooking up a stage interpretation of Christian Dior's life.
When it comes down to it, the life and times of iconic fashion designers would likely lend themselves well to musical theater -- it's not much of a stretch to believe that YSL and Dior cultivated respective realities that resembled the spectacle of the stage.
We'd be delighted to sit back and take in numbers in YSL's Moroccan abode or the decades of legendary muses that surrounded these men. The fashion documentary had its reign in 2009; 2010 is the year of the musical.