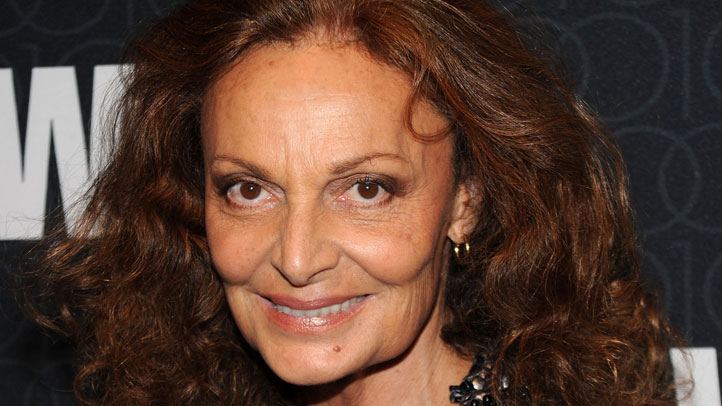 Diane von Furstenberg's first scent in eight years, "Diane", will be unveiled this weekend, and subsequently launched in stores starting in September, WWD reports. The perfume will debut at a 30-day Bloomingdale's exclusive in NYC, then will hit shelves at Nordstrom and Sephora nationwide.
The designer explained her motivation in returning to the scent game:
"People forgot about the power of perfume and the magic of perfume. Perfume has been used since antiquity to seduce." She added, "It is about emotion; it is memory and addiction. I want to bring that back," she noted, adding "everything I have learned and all the power I have is in this bottle."
The fragrance seems steeped in intensity, with a formula that blends rich, feminine florals with deep and "mysterious" notes of violet, plus myrrh, musk and patchouli.
According to the report, the Diane fragrance is just the beginning -- another perfume and, potentially, a line of cosmetics, are set to follow.