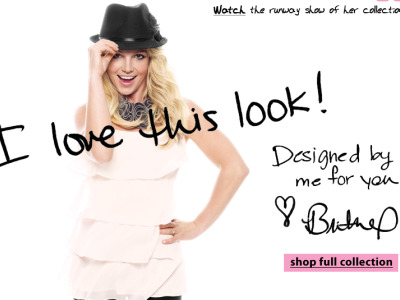 Britney Spears' newest "release," Britney for Candie's, is a collection of sportswear, jewelry and handbags scheduled to hit Kohl's stores in July.
Centered on casual, youthful looks advertised by a fresh-faced and happy Spears, the limited-edition juniors' and girls' collections will feature dresses, skirts, tops, leggings and plenty of denim reminiscent of the star's own style. Spears recently told WWD, "This collection really represents my personal style. I took from my 'Circus' tour and pieces that I wear every day."
The first of three deliveries arrives in July, and the collection will retail between $14-$78. For a preview, keep an eye out for a pre-taped fashion show to post on candies.com and kohls.com.