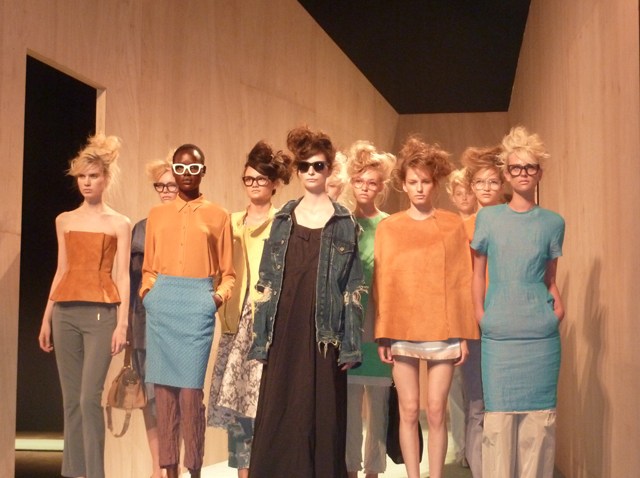 Resort 2012 marked the first time that Stockholm-based Acne chose to show its women's collection in New York.
The collection blended romanticism with Acne's downtown jeans DNA. Acne Creative Director Jonny Johansson told us, "Every season I take a different approach. I had this Mulholland Drive theme laying around. It's not about that, but I started with the feeling of that, which also influenced the show's set."
The collection centered on a color palette of white and grey with pops of orange and blue. Layering was a central theme -- skirts were paired with pants, voluminous coats acted as statement pieces. Johansson said, "I focused on couture fabrics such as taffeta, brocades, silk. But don't get me wrong, I am not doing couture, so I paired them with denim and cotton. I like to combine things that don't normally belong together. I think that creates something really interesting."
As for why Acne decided to show its resort collection in New York this season Johansson said with a laugh, "Are there even fashion shows in Sweden? We show our men's collection in Paris but we want to be here in New York with our women's collection. We'll see what happens."