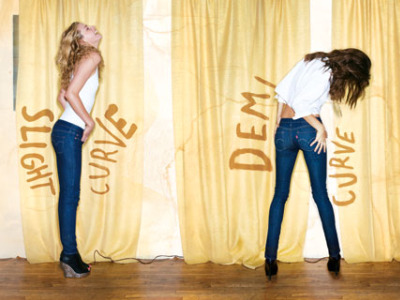 Today, Levi's, celebrity stylist Bobbie Thomas, and pop singer Janelle Monae present a compelling reason to ditch your ill-fitting blouses, dresses, and jeans.

Join them at Bryant Park for the global launch of Levi's Curve ID denim. The new denim concept centers around three proportional fits: Slight, Demi, and Bold Curve, and the philosophy that shopping by shape rather than size is key to rocking the perfect jeans. And get this: they're giving away 1,000 pairs of denim in exchange for attendees' old clothing items, which they're donating to Goodwill.

Monae is scheduled for a live performance, Thomas will be on hand with personal style advice, and you? You get to finally put that mantra "out with the old, in with the new" into practice with your wardrobe.

Levi's Wear What Fits Event
Bryant Park (Fountain Terrace Entrance): Friday, 10 am.