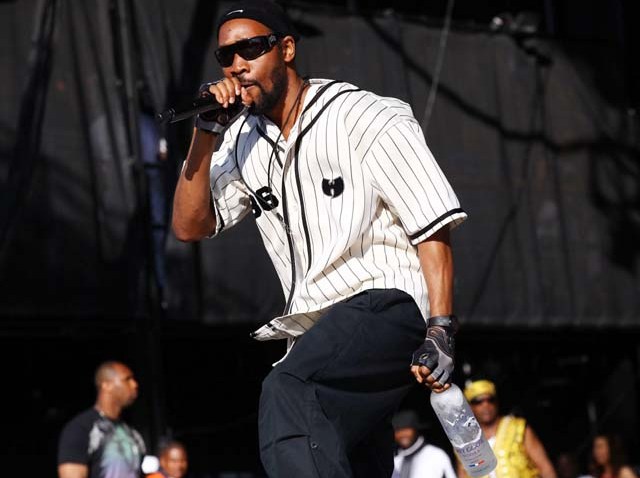 If old school hip hop was on the top of this year's Christmas list then your dream is coming true. The Wu-Tang Clan, Staten Island's most infamous and influential hip hop crew, has announced a string of tour dates that includes a stop in Times Square at Best Buy Theatre, (formerly Nokia Theatre) on December 29.

The eight surviving members will head west and kick off a string of dates on December 4 in San Diego. The tour has The Wu-Tang Clan stopping in Texas for a pair of shows in Dallas and Houston before returning to the Northeast for a run that has them playing shows in both Sayreville, NJ at the Starland Ballroom and New Haven, CT at Toad's Place. The tour concludes in the Pittsburgh suburb of Millvale, PA when the band celebrates New Years Eve at Mr. Smalls Theater.

The Wu-Tang Clan, whose last full-length 8 Diagrams dropped in 2007 to mixed reviews from the critics, has managed to stay busy with a few of the members releasing solo records. U-God and the prolific Ghostface Killah have since released solo albums while RZA was produced an instrumental soul record titled Wu-Tang Chamber Music. Members Method Man, Ghostface Killah and Raekwon the Chef are currently in production of Wu-Massacre that will feature appearances from the other members of Wu-Tang and is scheduled for release in March of 2011. Additionally, GZA is planning the release of the RZA produced Liquid Swords II and Masta Killa is nearing completion of his third solo album.

This August The Wu-Tang Clan was a headline act on this year's installment of the Rock the Bells tour that featured performances by Snoop Dogg, Lauryn Hill and the reunited A Tribe Called Quest. There have also been a few solo appearances by members of Wu. During last month's CMJ Marathon Ghostface Killah and GZA each made performances while Raekwon has a scheduled support slot opening for the Disco Biscuits at Terminal 5 on December 27.

Be sure to get there early as rumor has it Method Man will be checking the naughty and nice list. If you're nice you can pick whatever you want out of sack.