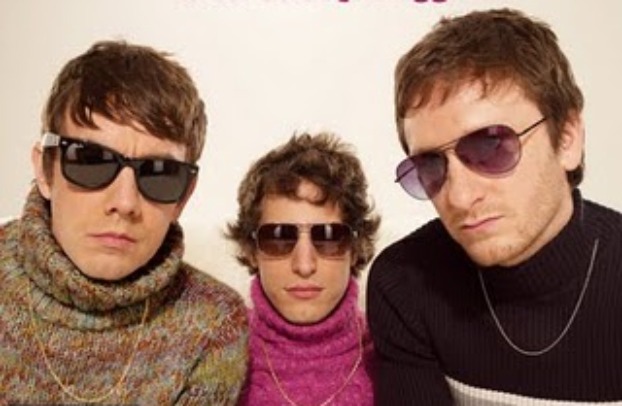 The Lonely Island are best known now for their hilarious Digital Shorts on "Saturday Night Live" — if you've ever put your rude bits in a box, thank them — but they've been kicking around for almost a decade, delivering a goofy parody of "The O.C." called "The 'Bu," and rapping about debilitating isolation in "Just 2 Guyz." On Tuesday, May 10, they release Turtleneck & Chain, their second disc of silly, beats-driven raps.

The comedy trio -- Andy Samberg, Akiva Schaffer, and Jorma Taccone — will mark the record's release on Monday at 8 p.m. with a discussion at the Soho Apple Store. The talk will be moderated by Aziz Ansari of "Parks and Recreation." Admission is free, but the event will surely spill over in a hurry, so arrive very early (and with Susan Sarandon or Rihanna, if at all possible).

Also, the New York Times' Arts Beat blog features an excellent interview with the Lonely Island today, including their thoughts on Turtleneck & Chain guest Michael Bolton, West Coast recreational drugs, and their hypnotic beats. It's worth reading for the shout out to producer T-Minus.