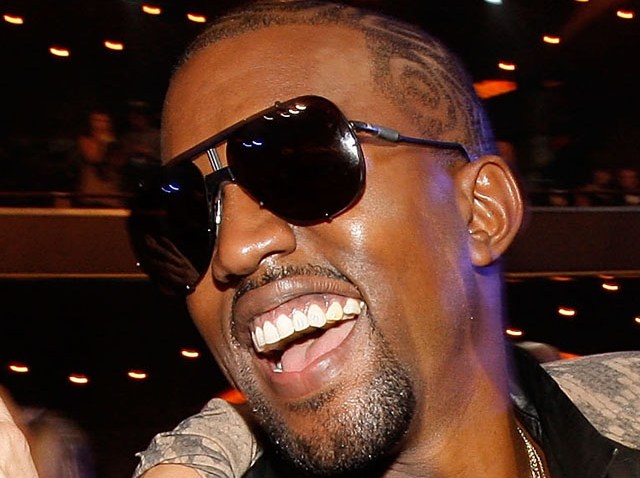 Kanye West is either the worst apologizer in the history of apologies or he's the smartest self-promoter in the history of promotion.

With a new album due out in a couple, West has found a way to get his name mentioned in nearly every newscast for over a week. It all stems back to his post Katrina comments regarding former President George W. Bush's attitude toward African Americans, but the press and West have teamed up to make it so much more.
Unless you live under a rock in the outskirts of Montana, you've seen the clip from the Hurricane Katrina Relief special featuring Kanye West and Mike Myers where West took it upon himself to proclaim, "George Bush doesn't care about black people." In a November 1 interview with Matt Lauer, former President Bush said he interpreted West comments as labeling him a racist and deemed the incident the lowest moment of his Presidency in his book Decision Points. We will leave you to mull over the ludicrous nature of that declaration and attempt to move on.
Open the latest chapter of the ongoing Kanye West soap opera and you'll find Matt Lauer once again playing the middle man only this time he's doing an interview with West. In the clip below you'll see a standoffish West who, despite his best efforts to appear apologetic, comes off as a totally self-absorbed and agitated head case. The Today Show interview shows an emotional West who believed he was sandbagged by Lauer and criticizes him via Twitter immediately after the taping. While it is apparent that Lauer isn't administering a cookie cutter interview, he certainly upholds his typical air of integrity throughout the segment.

Take a look and judge for yourself.
Regardless of all the accusations West is throwing around, it's clear that he's fishing for headlines and with his new album My Beautiful Dark Twisted Fantasy (Roc-A-Fella) set for release on November 22 he's doing the job the 100 publicists. Personally, I can't wait for the celebrity boxing match between West and Lauer. Obviously it would serve nicely as the undercard to the President Obama versus Snooki main event.