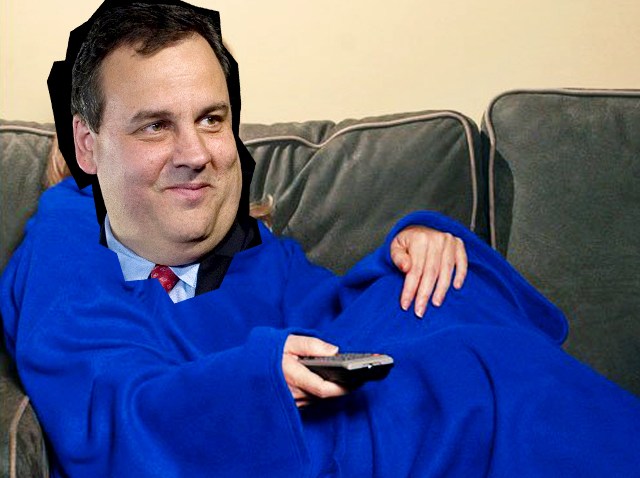 As if having Chris Christie for a governor-elect was not bad enough, New Jersey's newest distinction puts it over the top.
New Brunswick, New Jersey will host a Snuggie Pub Crawl on Saturday, November 14 (at the Olive Branch at 3 p.m.), making it the 46th city in the nation to do so.
The Snuggie Pub Crawl craze, which apparently started as an organized phenomenon in Ohio -- of course -- and has slunk across the nation from Baltimore to Louisville to San Antonio to San Francisco and yes, even New York an astounding three times (four if you count Halloween), refuses to slink away.

The idea has captured the inebriated imagination like no other. Sure there are plenty of other silly drunken romps -- take Elvis impersonators, zombies or guys riding big wheels, for example -- but none that quite so eloquently combine Amercans' love of beer with their love of absurd inventions sold on infomercials. Staggering Snuggie-clad participants look like they should be on the next trip up to Hale-Bopp.

And like so many well intentioned Pub Crawls, this one aims to do more than fill the cash registers of a few local bars. It doubles as a canned food drive, just in time for Thanksgiving. The canned food that soon-to-be-sodden Snugglers bring to the event will be donated to the Ronald McDonald House to meet the needs of the local hungry -- because even McDonald's admits that under-nourished people shouldn't eat its food.

Just think of it this way. Now you have something you never had before: a reason to visit New Brunswick.
Copyright FREEL - NBC Local Media