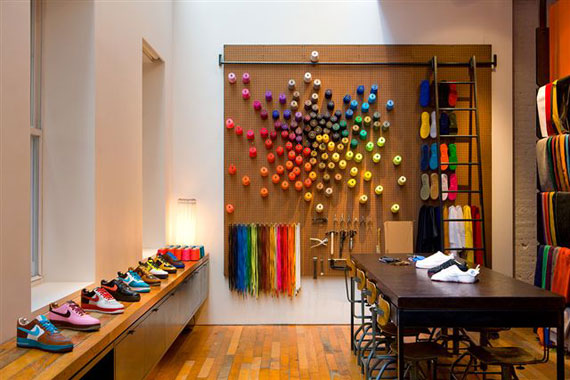 Black Friday (which is starting to sound more and more like a pirate term) is rapidly approaching, and if there's someone in your life with a sneaker fetish, we've got some great news for you.
First of all, Nike has introduced a new "Bespoke" program—spinning off their recent success with the "iD" shoe—that allows you to customize your Nike iD in a million different ways. Not only do you have control over 31 different parts of the shoe, from the stitching to the laces, you can also choose from 82 different material and color options. Alligator print with gold laces? Yes please. If you're interested, make an appointment at the Nike store at 21 Mercer Street in Soho. They'll be so impressed.
Eastward, pop by Opening Ceremony to check out K-Swiss's new limited-edition sneakers that Nylon Magazine calls Tetris for your toes.
Finally, take the time this holiday weekend to stop by Reebok's new pop-up store on at 169 Bowery. It's open 'til December 14—which means no last-minute holiday shopping at this spot. But there is, we hear, a ton of limited-edition gear—perfect for that sneaker freak on your list who just can't look like anyone else on the block.
Copyright FREEL - NBC Local Media