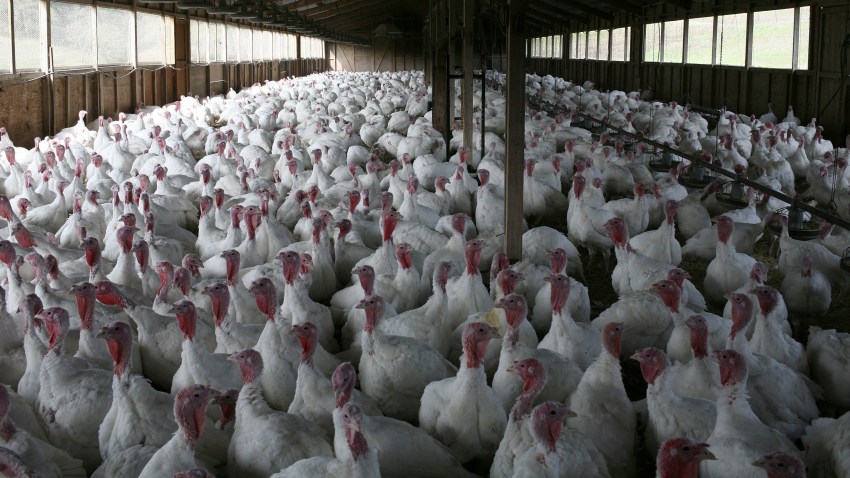 Yes, crazed vegans are always yammering on about saving animals. They get a little touchy around this time of year, what with the mass slaughtering of turkeys to make a suitable centerpiece for Thanksgiving and all. For you it might be a joy to be surrounded by family and friends in hearth and home, but for them it is the holocaust.
And as the flap over Gov. Sarah Palin's gruesome turkey pardon news footage showed, most people do not want to see where their food actually comes from.
Enter the Adopt -a-Turkey program from Farm Sanctuary in upstate New York. Maybe you've seen the brochures subtly splayed all over the counter at places like 'sNice, the vegan coffee shop in the West Village. The Adopt-a-Turkey people tend to go a little overboard — like showing pictures of the sponsored turkeys as if they were orphans from some third wold nation, and having them say thank you. Take the gobbler named Serendipity who says: "I thank my lucky stars every time you choose compassion over cruelty."
It's all well and good but turkeys are dreadfully ugly and you can't feel too sorry for the dead ones. But that's just it. There are few things as gross as having a giant bird carcass on your dining room table, even if you do put out the nice china.
Leave it to Gourmet magazine to offer up some filling, festive and completely meat-free holiday meals with centerpieces such as a charred and roasted pumpkin stuffed with vegetable stew. It sure beats the tofurkey option, which you have to admit, just looks like a giant boob.
Copyright FREEL - NBC Local Media