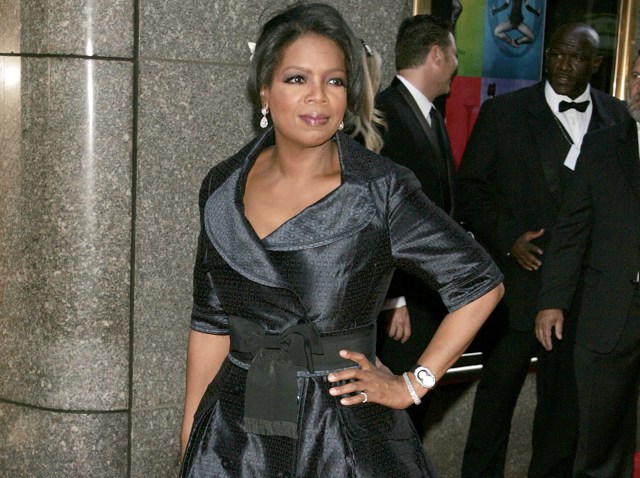 Oprah holds her own on the red carpet; it's usually commentary on the ups and downs of her weight that keep commentators squawking. However, it looks like she might have designs on making her mark in the world o' style (no pun intended).

While The Oprah Store, a huge shop across from Harpo Studios in Chicago, sells about 700 private label items reflecting the Oprah aesthetic (that is, items akin to those featured on the show and in her mag), Oprah's decided to go niche.

Tomorrow, a 138-square-foot "micro salon" in Chicago's Water Tower Place will be open for business, reports WWD. The tiny spot will offer up merch from the main shop, including kiddie couture from the O Baby line and South African jewelry.

Will "O" boutiques pop up in other cities? Her people are hush, hush, saying only that they're "always looking for opportunities to expand." She's certainly helped bring chic sensibilities to the mainstream (hello Tory Burch). This could be a similar endeavor, albeit in an entirely different format.

With her talk show career coming to a close, Oprah's been shopping around for projects to fill the void. Perhaps "designer" could be her newest job title? Could the recent guest appearance of J. Crew creative director Jenna Lyons on the Oprah show foreshadow an O x J. Crew collab, at the very least? Hmmm.

Stay tuned, Harpo big wigs promise to release more info on Oprah's retail endeavors in the weeks to come.