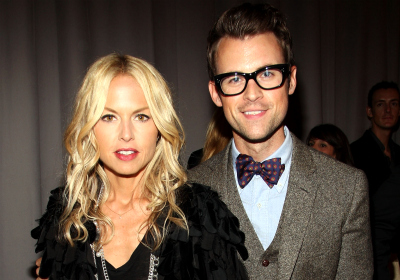 Celebrity stylist Rachel Zoe's former assistant Brad Goreski told Niteside last week that he and the "Rachel Zoe Project" reality starlet parted ways amicably last month.
"We've been texting every single day," Goreski said. "I'll see her next week. Everything's great. ... I wouldn't have it any other way and neither would she."
The longtime right-hand man, who had nothing but high praise for Zoe at Paper Magazine's Nightlife Awards last Thursday, said he left the stylist to the stars to go solo. His departure comes after the brusque exit of ex-assistant Taylor Jacobson.
"I think there's an organic process between an assistant and a boss," Goreski said. "It was just time for some new blood to come in there and for me to go on my own and see what's out there."
About his former boss, he added, "I love her to death. She was the best teacher, a great friend."
Whether influenced by Zoe or blessed with his own great taste, Goreski was dressed head-to-toe in DSQUARED2 at Paper Magazine's 6th Annual Nightlife Awards shindig held at Good Units in The Hudson Hotel on Thursday.
Of the Canadian designers, Goreski, originally from Ontario, quipped: "I love to support my Canadian sisters!"