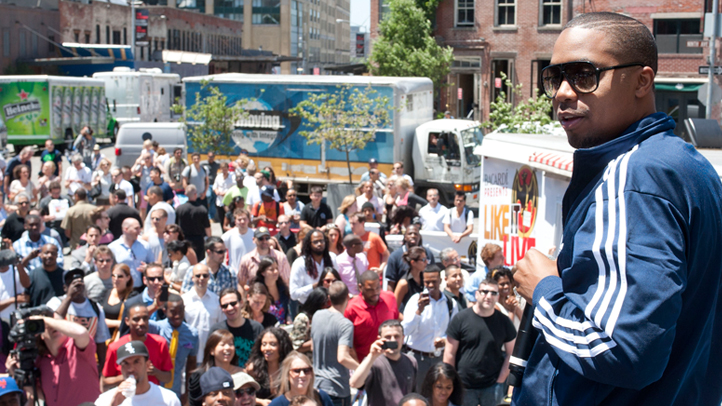 Nah Right spotted this video of Queensbridge hip-hop mainstay Nas doing the classic "Ain't Hard To Tell" followed by his acclaimed 2002 track "Made You Look."
The performance went down Thursday in order to shill a bunch of Bacardi rum, with Nas doing a little daytime performance at Gansevoort Plaza in the Meatpacking District.
Despite the fact he really dates himself here -- declaring with pride Illmatic was 17 years ago -- the crowd at points overpowers the singer in the lyric.
Oh and he also flips around a couple lyrics in order to get that product placement in the right spot. It's not like Bacardi's never been name-checked in rap and hip-hop before. But at least now we know someone is actually getting paid.