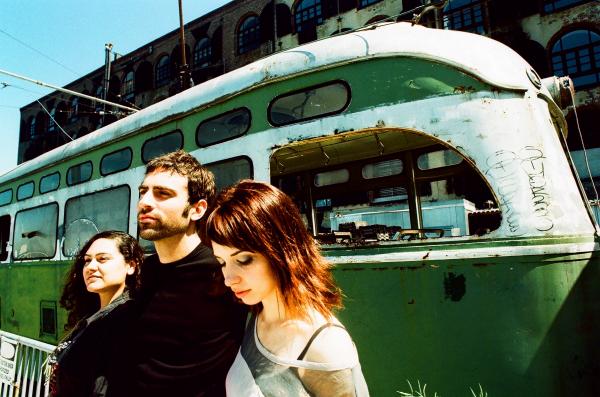 Who: Teletextile, the brainy Brooklyn-based outfit whose band name comes from "an obsession with relating music and art you can touch and feel like fabric," according to vocalist Pamela Martinez (who also rocks a harp, for those who feel there's just not enough harp in music today). The result is sort of dense chamber-rock electronica: dreamy, layered, and pretty beautiful. The group—who released their five-track EP Reflector at the end of 2010—will play Pianos on March 29, fresh off three SXSW shows.
Reminds us of: Dirty Projectors, Oh Land
Download this: I Don't Know How to Act Here mp3; What If mp3 (their full album, Reflector, is available for free download on Bandcamp)

In the Open: Teletextile - The Lark from In the Open on Vimeo.