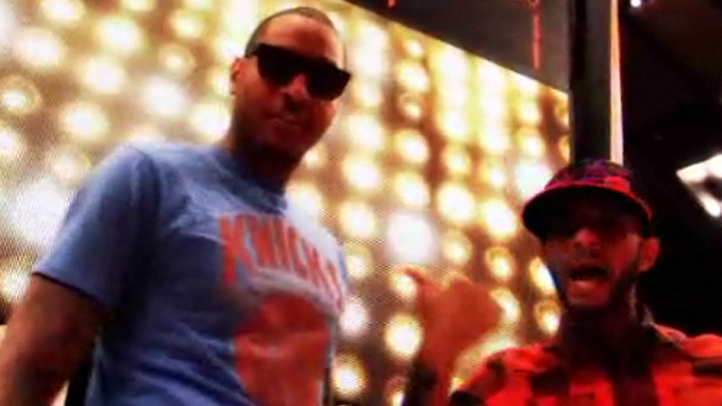 With the Knicks back in the playoffs for the first time since 2004, the team unveiled a long-awaited remake of the team's "Go New York" theme song.
The song was redone by Swizz Beatz, who also filmed a video with Carmelo Anthony, Amar'e Stoudemire and the Knicks City Dancers.
It will run on the MSG network starting tonight, but you can see it here for the first time.
Go, New York, go!