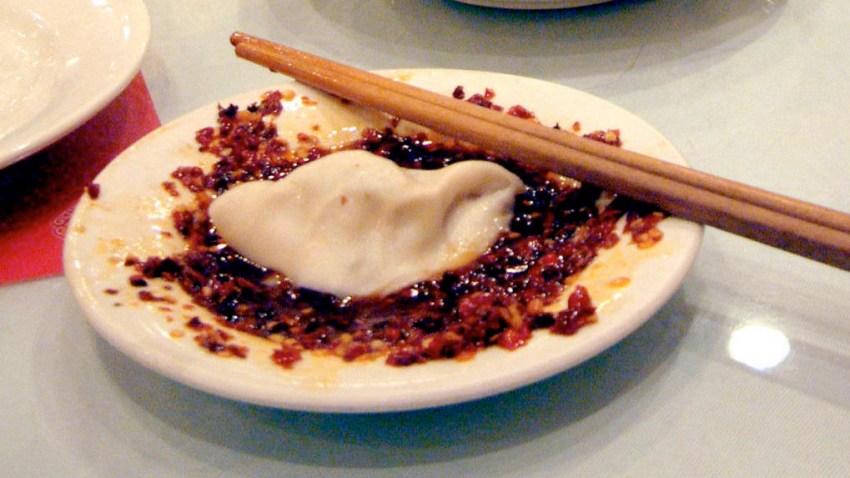 We hadn't heard anything about Santos Party House's food program since Andrew W.K. planned to serve year-round eggnog. That never came to fruition, but the club just got a culinary upgrade in a big way. Two of the folks behindthe General Greene (co-owner Nick Morgenstern and executive-chef Julie E. Farias) have built a concession stand behind the downstairs bar. Santos Patty House, as they're calling it, is currently selling housemade beef dumplings inspired by Jamaican patties; potato dumplings; a 6" Cuban sandwich made with prosciutto, gouda, house-roasted pork shoulder, and Kewpie mayo; and pork as well as tofu banh mi sandwiches.
In addition, the bar is also doling out Asian snacks such as Collon (the Combos-esque cream-filled wafers are said to be popular during Santos' gay night), Hi-Chew (the chewy, bubble gum–like squares are the hit of hip-hop night), and canned Hapi snacks. In due time, those snacks will also be stocked in a vintage vending machine dispensing confetti, party hats, baby powder, disposable cameras, and yes, condoms. And there are likely to be additional menu items such as popsicles or a mackerel sandwich. No doubt about it, this is the best combination of music and banh mi since, well, Sáu Voi Corp., the sandwich-shop-cum-CD-store across the street.
Previously on Grub Street...

Copyright FOODD - NY Mag