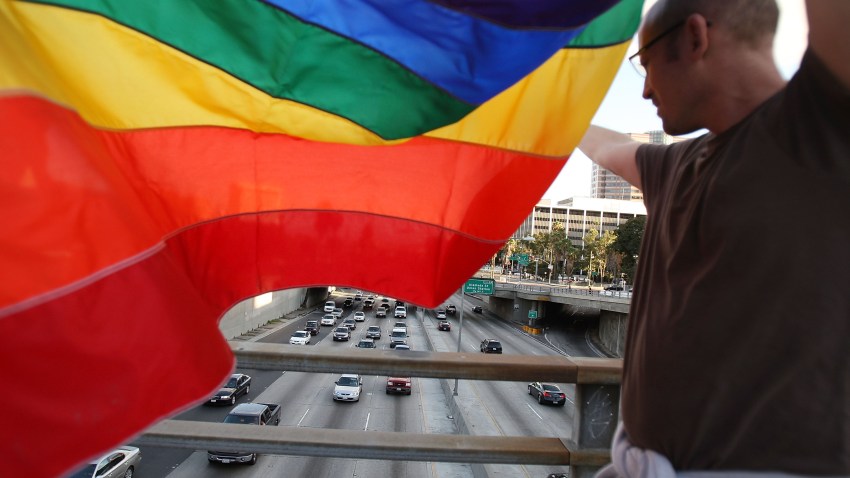 An advocacy group that documents violence against lesbian, gay, bisexual and transgender people said a rash of attacks across the country -- including the severe beating recently of a man in New York City -- suggests the number of reported assaults could rise in 2008.
The baseball beating Sunday of Ecuadorean immigrant Jose Sucuzhanay, which has left the 31-year-old brain dead, was the latest example signaling a possible increase in the number of reported assaults, said the New York City Anti-Violence Project.
Since the February fatal shooting of Lawrence King, the 15-year-old Los Angeles boy who had endured harassment after telling classmates he was gay, "we are witnessing what appears to be an increase in both the occurrence and severity of violence motivated by racism, homophobia, and transphobia," said Sharon Stapel, the project's executive director.
The project coordinates the National Coalition of Anti-Violence Programs, community-based organizations that document violence against LGBT as well as HIV-positive people and advocate for them.
"This is extremely disturbing and saddening," she said.
The number of reported attacks against LGBT people increased 24 percent in 2007 over 2006, and "we anticipate the numbers are going to jump" in 2008, Stapel said. Officials are still crunching 2008 figures, which will be released next spring, she said.
While Stapel attributed the increase in part to more people reporting incidents, she believed there could be an actual spike in assaults because 2008 was an election year.
"Election years are always violent years for us because of wedge issues," Stapel said, referring to ballot measures this year in various states. "With increased visibility comes increased vulnerability to LGBT stereotypes and violence. We've seen some of the most violent hate crimes that we've seen in a while."
The spate of incidents include the discovery of 18-year-old transgender woman Angie Zapata's body in July in her Greeley, Colo. apartment. Police have charged a man with murder as a hate crime in the death.
In June, a surveillance tape was publicized showing Memphis, Tenn., police officers beating Duanna Johnson, a transgendered prostitute, and shouting slurs in a jail booking area and a public outcry erupted. In November, Johnson was found fatally shot on a Memphis street.
The following month in New York City, police arrested four teenagers on charges of assaulting a priest outside the Queens shelter he runs for homeless transgender youths. Witnesses said the four teens had harassed and taunted residents with homophobic slurs and insults before the assault
Then, last Sunday, Jose Sucuzhanay was attacked in Brooklyn as he walked arm in arm with his 38-year-old brother after police say his assailants shouted anti-gay and anti-Hispanic epithets.
In California, a classmate of Lawrence King's has been charged as an adult in his February killing, which prosecutors have classified as a hate crime.
"I expect the number will increase from 2007 to 2008," Stapel said. "I hope I'm wrong about that."
Copyright AP - Associated Press