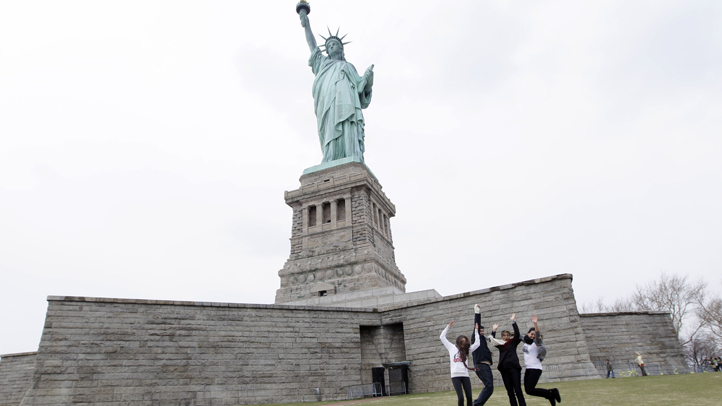 New Yorkers have until Sunday to enjoy free admission to national parks in the area as part of National Park Week.
This year's theme is "Healthy Parks, Healthy People," as part of the White House's ongoing compaign to encourage healthy recreation and connect human and environmental well-being.
"The initiative seeks to raise understanding and awareness about how open spaces and natural places can promote the health and well-being of all species and the planet we share," says the National Park Service. "Human health focus areas of the initiative include physical activity, nutrition, social cohesion, and mental health promotion."
There are 10 national parks with 22 unique destinations in New York City and northern New Jersey. To find one nearest you, visit NPS.gov.