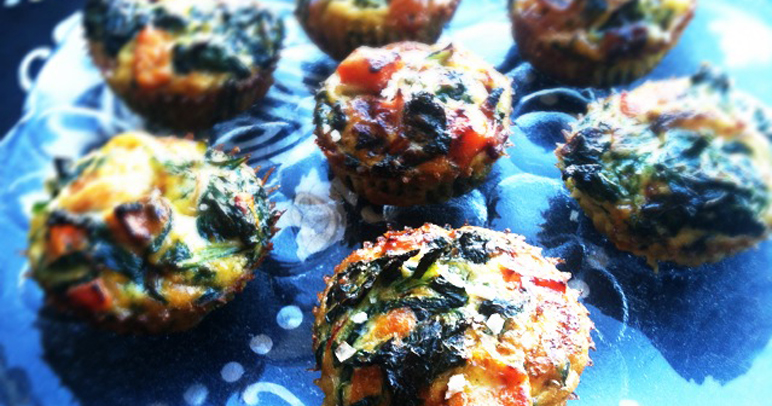 Happy Halloween!

Here's a frightening thought: According to the American Heart Association (AHA), American diets roughly contain "22.2 teaspoons of sugar a day or about 335 calories."

The organization suggests that individuals should not eat more than 100 to 150 calories of sugar per day.

While the AHA doesn't document what the rate of sugar consumption is on every kid's favorite night of the year, I assume that the average sugar intake on Oct. 31 is dramatically higher than on other days.

I'm not going to suggest you forgo sugar on Halloween. I love this holiday – and the Punky Brewster costumes of my childhood – and bashing the bacchanal is no fun. As a native New Yorker, Halloween always seemed like a homecoming to me.

Bizarre costumes on the street? That seemed standard. Parades filled with glitter that caused an hour of extra traffic? Also typical. The only strange part, I found, was knocking on people's doors and asking for stuff: New Yorkers don't talk to their neighbors.

Despite my healthy-eating preferences, I am a big Halloween supporter. But I do think there are a few measures that can be taken during the day to help support a better Nov. 1.

Before helping yourself to another handful of Peanut M&M's, consider eating a small protein and fiber-dense snack. You'll be packing yourself with nutrients while also curbing (some of) the desire to seriously indulge.
_________________________________________________________
The Recipe

A crustless mini quiche contains butternut squash and kale -- two ingredients that are a wonderful fall addition to almost any meal. In this recipe, the squash, filled with beta-carotene and vitamins A and C, is roasted before being added to the other vegetables, helping draw out its natural sweetness.

The kale, a favorite nutritional powerhouse of fiber, vitamins K, A and C, and a great anti-inflammatory, is lightly cooked before it is added. The finished product cooks up in muffin trays in 10 minutes. The quiches also freeze for about six months and, when reheated, make for a quick breakfast or snack.

CRUSTLESS MINI QUICHE WITH BUTTERNUT SQUASH AND KALE

Servings: 12

INGREDIENTS

For the squash:
1/2 butternut squash, peeled, seeded and cut into a small dice
1/4 teaspoon cinnamon
1/8 teaspoon ground ginger
1inch cayenne pepper
1 pinch cardamom
1 pinch nutmeg
1/4 teaspoon salt
2 tablespoons olive oil

For the kale:
1 bunch kale, de-stemmed and cut into small ribbons
1 small yellow onion, thinly sliced
3 cloves garlic, thinly sliced
2 tablespoons olive oil
Salt and pepper

For the quiche:
3 eggs, slightly beaten
1/4 cup Parmigiano Reggiano
2 tablespoons olive oil
Salt and pepper

DIRECTIONS

1. Preheat the oven to 400 degrees. Line a 12-cup muffin tin with lightly oiled muffin liners*. Toss diced squash in olive oil, cinnamon, ginger, cayenne pepper, cardamom, nutmeg and salt. Arrange on a parchment-lined baking sheet and cook until tender and slightly browned, about 35-40 minutes. Remove from oven but leave oven on for quiche.

2. While the squash is roasting, cook kale. Over a medium flame, heat 2 tablespoons olive oil, add garlic and onion and cook until translucent, about 8-10 minutes. Add kale, salt and pepper and stir, wilting kale for 2-3 minutes. Remove from heat.

3. In a large bowl, combine butternut squash, kale, Parmigiano Reggiano and 2 tablespoons olive oil. Add beaten eggs and stir to combine. Evenly distribute mixture in 12-cup muffin tray.

4. Cook mini quiche for 10-12 minutes or until lightly browned and puffed. Remove from oven and let cool. Sprinkle with coarse sea salt before serving.

*Dab some vegetable or olive oil on a paper towel or pastry brush and wipe the inner rim of the muffin liners. It's slightly tedious but, if not done, the quiche will definitely stick to the paper.
Mallory Stuchin, a native Manhattanite, is the food editor for joonbug.com. She is also a natural foods chef and has worked for Mario Batali. Her writing has previously been featured in The New York Observer, Glamour and Maxim, as well as other publications in New York and Los Angeles. Mallory has also studied Ashtanga yoga in Mysore, India and has taught classes at PURE Yoga and New York University. You can follow her on Twitter @malstuch.