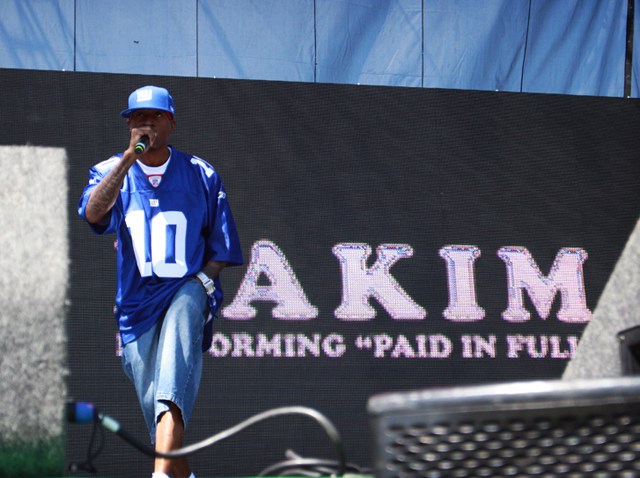 Some of the most fun about being a hip-hop fan is when unexpected treats seem to come out of nowhere to surprise and delight you. Such is the type of treat provided by Lunchroom Battles: Desperately Seeking Vanessa, this compendium of rare freestyles being released today by the Bronx hip-hop head Gudtyme. On his blog, he writes eloquently and lovingly of the memories provided by these freestyles, saying that he feels an obligation to release these now in order to honor his friend who mixed them, the late, great DJ Roc Raida of the X-Ecutioners.
Writing on his site, Gudtyme says: "I wanted this mix to be reminiscent of the old school pause tapes, that I use (sic) to make from listening to 98.7Kiss or 105.9 Supreme Team show, or Mr. Magic and Marly Marl on 107.5fm. I wanted that feeling I use to feel seeing artist like Big Daddy Kane or Stetsasonic live on stage. I wanted to capture the creative and story telling aspect of hip hop that has been diminished in today's material centric HipHop world." It includes cuts of Biz Markie and Rakim trading bars, Nas performing his legendary "Live At The BBQ" verse, a live cut of Slick Rick and Doug E. Fresh performing "La Di Da Di," and a rare remix of "Montibello Park" by Redman and the Biz.
Download Lunchroom Battles: Desperately Seeking Vanessa over at Gudtyme's official site.