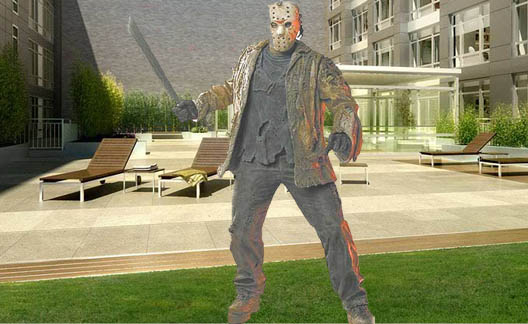 Was: $835,000
Is: $670,000
You Save!: $165,000!
One of the most gruesome visits from the PriceChopper we have ever seen happened this weekend at Be@Schermerhorn where the cuts, per Streeteasy, are deep, gushing blood and everywhere. The building went on the market a month ago (excellent timing!) with some pricing hubris and it didn't take long for things to get ugly. Let's take, randomly, Apartment 15A which is a 1BR with 2 baths, a balcony and "loft-like 11' ceilings through a spacious foyer." This baby hit the market at $765,000 and is now down to $625,000. Not into that one? How about little old 2Q? It's 627 square feet and has got southern exposure and 1BR. It went on sale at $485K and is now down to $420K. The developers seem to have more faith in their ability to move the top price Penthouses with just a buzz cut rather than decapitation. For instance, Penthouse A, which was listed at $1,050,000 has only gotten a tiny $30,000 trim. Meanwhile, Penthouse A, is the only unit in the building to get a PriceUpper, going from $1,095,000 up to $1,125,000. Whether the carnage has ended or has only just started remains to be seen. In the meantime, we hear that Christo has been contacted to consider wrapping the building in red fabric.
· Be@Schermhorn [Streeteasy]
· Price Cuts at Be@Schermerhorn [Brownstoner]For more stories from Curbed, go to curbed.com.
Copyright CURBD