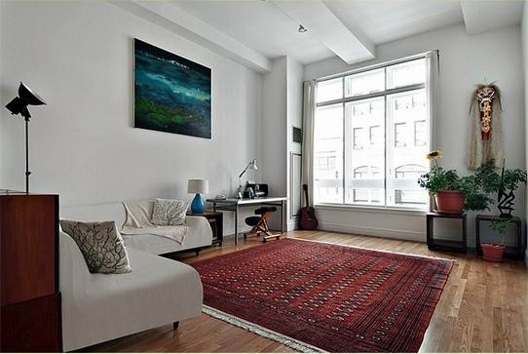 Seriously, don't worry about it. It's under control. Meantime, there's still some sweet inventory to be bought and sold. Curbed Marketplace is here to help. A rundown of Sunday's best, as featured in our open house calendar:
1) 129 Lafayette Street (above), 1BR, 1.5BA, 1212 sq ft, $1.395M [Stribling]
2) 316 West 82nd St., 2BR, 1.5BA, 850 sq ft, $895K [Brown Harris Stevens]
3) 88 Greenwich St., 1BR, 1BA, 845 sq ft, $850K [88Greenwich.com]
4) 236 East 47th Street, 2BR, 2BA, 1200 sq ft, $1.35M
5) 244 Madison Avenue, 0BR, 1BA, 600 sq ft, $499K [Citi Habitats]
6) 535 Dean St., 0BR, 1BA, 700 sq ft, $525K
7) 350 West 50th St, 1BR, 1BA, 1717 sq ft, $819K [Citi Habitats]
8) 166 E 61st St, 0BR, 1BA, 550 sq ft, $530K
9) 240 West 23rd Street 2BR, 2BA, 1580 sq ft, $1.895M [Sothebys]
10) 224 West 18th Street, 1BR, 1BA, 750 sq ft, $915K
· Properties for Sale [Curbed Marketplace]
· Open House Calendar [Curbed Marketplace]For more stories from Curbed, go to curbed.com.
Copyright CURBD