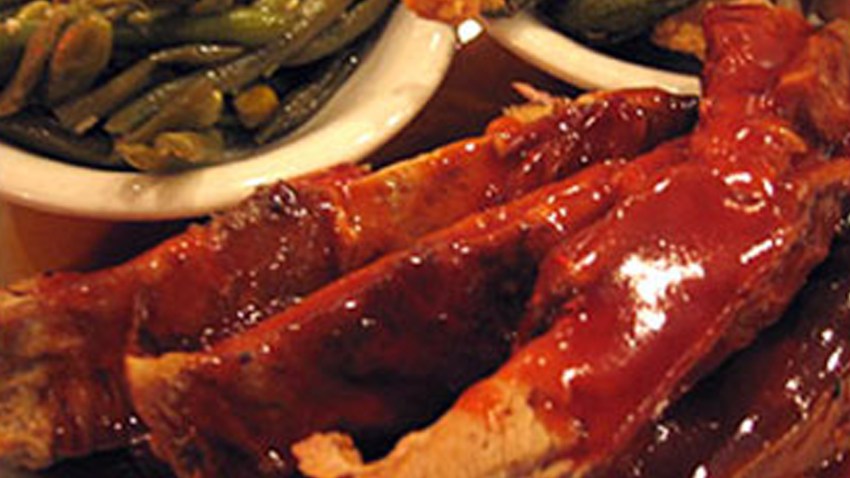 Stopped going out to eat because you can't afford it? Fear not, ladies and gentleman -- celebrity chef Carl Redding is here with your "Recession Rescue Menu." You're going to love this.
On Sunday, the restaurateur opened Doc's Restaurant, which features southern favorites and health-conscious dishes. But here's the sweet part: He's offering a Recession Rescue Menu that feeds a family of four for under $25.
The menu offers customers a choice of chicken, ribs or fish, plus three sides, biscuits and soda for $24.99 – a family meal that's priced to take pressure off of families who want to eat on a budget.
It's a take-out only joint, though. When asked why he opted to scale down, Redding said, "It was time to change things up. I realized that people still want someone else to do the cooking for them, but with tough economic times that we're in, customers in my community are cutting back so I decided to do the same."
Redding, the founder of Harlem's Amy Ruth's Restaurant, says the full menu at Doc's Restaurant offers steamed mussels, grilled salmon Caesar salad, famous Harlem sandwiches and wings anyway you want 'em -- lemon pepper, honey, jerk, parmesan, barbeque and peanut satay. Or if you want to eat on the lighter side, order a salad and choose your own toppings.
Redding has cooked on NBC's The Today Show and on TV with Emeril Lagasse. The new restaurant is located on 7th Avenue between 115th and 116th streets. It definitely sounds worth checking out.