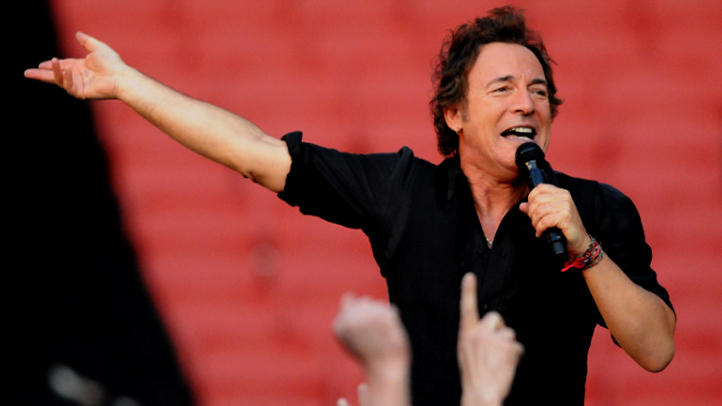 According to a note on their website, Bruce Springsteen and the E Street Band will tour next year and release an as-yet untitled album.
So far, the tour has only four European dates, and the U.S. leg will be announced later.
Not much is known about the album, but the mere fact that it will exist is noteworthy.
Following the death of beloved, long-time E Street saxophonist Clarence "Big Man" Clemons this summer, fans wondered if Springsteen might retire the E Street name, as Clemons was often considered one of the key members of the group, and it's been a bit of year for bands breaking up.
This news seems to indicate that Springsteen and the E members have decided to carry on in his absence.
We'll let you know more about the album and those ever-important live dates when more information becomes available.