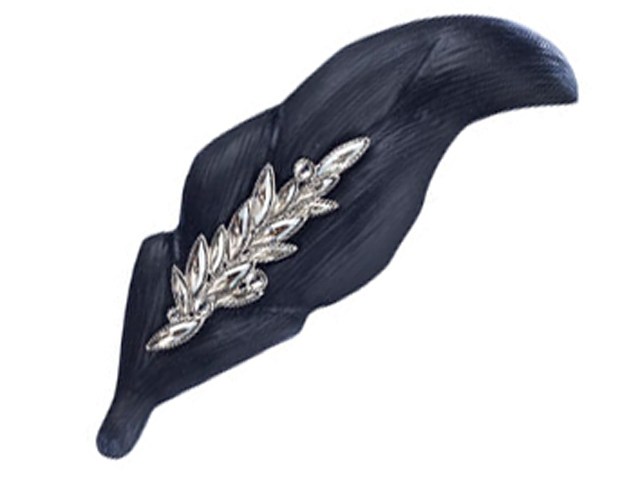 PIN DOWN: This 5"-long, handcarved rhodium Hermitage leaf brooch (studded with Swarovski crystals, no less) by Alexis Bittar is one of those striking pieces that makes it okay – even advisable -- to wear the same little black dress to every holiday party: all anyone notices is your perfect accessory. $355; new from Alexis Bittar, 465 Broome Street; 212.625.8340.
ALL THAT GLITTERS: Today's the last day to take advantage of pre-retail-season-frenzy prices on the gorgeous locally-handmade baubles curated by Nora Hogan of Park Slope's months-old boutique St. Kilda. She's liquidating past-season pieces and even taking up to 80% off wedding bands. 71 Fifth Avenue, Park Slope, Brooklyn; 718-398-4459.
DELICATE: There's always something at Brooklyn's Swallow gallery-cum-boutique whose gobsmacking beauty stops us dead in our tracks. This bivalve vase from Seattle-based-artist Ethan Stern, is one such item. Probably because the handblown glass vessel looks a little like an anatomically correct heart. $167 to $320 (size varies and each piece s unique); 361 Smith Street, Carroll Gardens, Brooklyn; 718-222-8201.
Got a tip? Email us.
Copyright FREEL - NBC Local Media