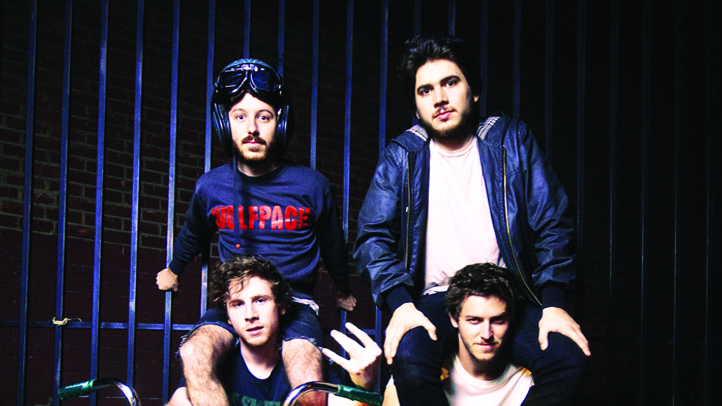 Ladies and gentlemen, I submit for your approval a free downloadable 7" reeking with vintage summer vibes, from one end of the half-pipe to the other. Put on your hypercolor and grab your deck – these two tracks are a solid kick in the yesterday.
Fellow New Yorkers Anamanaguchi and Starscream release a split 7" next month (presale here) on Insound records, but it's already out via free download.
"My Skateboard Will Go On/Shred The Gnar (Into The Stars)" bridges the gap between 8-bit math rock and skateboarding in a way you never cared to think possible. It's like if the Dogtown and Z-Boys had gone into electrical engineering rather than whatever is they're not doing now.
But for real, the tracks are energetic, bright and inspiring. They glisten with late-'80s synthtronica and enough pop to fill a case of RC Cola. Obviously they call to mind extreme sports-tinged NES soundtracks. California Games? Skate or Die? Both are too laid back -- I think it's more like Yo! Noid – that seems weird enough to cover all the bases here.
But forget video games – this is a different era.
These inspire something real. No sitting around all summer staring at the 'tube. As the hot season encroaches, that means trying to rouse oneself from the miserable heat that descends on New York City like a cop on a drained-to-shred swimming pool.
I don't know about you, but I'm looking for summer jams that'll get me up and out of the heatcoma – these two are a great start.