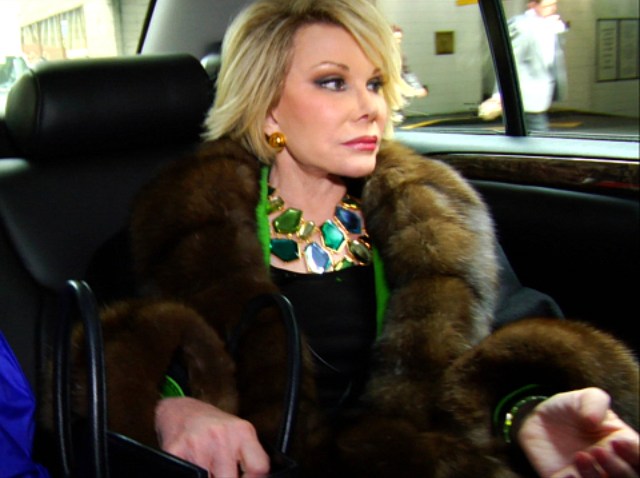 TUCK SHOP: Now that you've seen the Joan Rivers documentary A Piece of Work—and if you haven't, stop reading and go now—there's no better time to see the woman herself doing what she does best. After selling out two recent shows at the Gramercy, Rivers brings her somehow increasingly outrageous standup act to the Laurie Beechman for the first in a series of summer dates tonight. 9PM.
EATER: Frank Bruni's chronicle of his love-hate relationship with food gets a paperback release and a corresponding party: Head to the air-conditioned confines of DUMBO's powerHouse Arena and listen in as he discusses Born Round with Top Chef judge Gail Simmons. 7PM.
IDOL HANDS: Say what you will about American Idol—"it jumped the shark ages ago," for instance—it still delivers some singularly American themes into your living room 8 years in: rags-to-riches tales, instant-fame hunger, etc. The current crop of Idols is on tour, and the bombast hits the Nikon at Jones Beach tonight. The winner? Snooze. But we dig the Bonnie Raitt-ishness of runner-up Crystal Bowersox and Siobhan Magnus' power pipes, dark side and awesome, awesome Edward Gorey tattoo. 7:30PM.
Got a tip? Email Elizabeth.