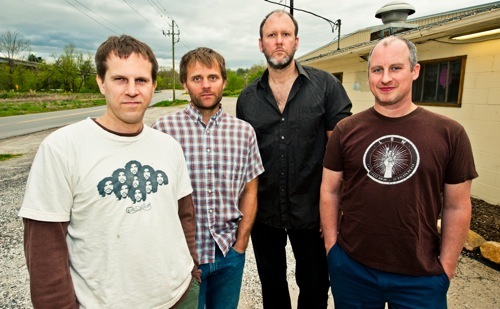 The Village Voice-sponsored Siren Music Festival was a summer institution for nearly 10 years, bringing free sets from the likes of The Shins, Guided By Voices, Saul Williams, Screaming Females, M.I.A. and Ted Leo to the shores of Coney Island.
Summer wasn't complete until you got the chance to mix decibels with the boardwalk's many fried concoctions, telling yourself this will be the year when you finally ride the rickety-but-still-awesome-looking Cyclone.
But all things change. Last year the festival changed locations and names, becoming 4Knots and taking up residence at South Street Seaport. The festival's second outing will take place on July 14 at Piers 16 and 17, and will be held rain or shine.
Recently reunited indie rock gods Archers of Loaf (who straight-up crushed the Music Hall of Williamsburg a few weeks ago) and New York Doll Devin, along with Team Spirit (a Passion Pit side project with a song appropriate for the occasion) and Doldrums have been added to the 4Knots bill, which already includes sprightly indie locals Hospitality, feedback-loving duo Crocodiles, Nick Waterhouse and indie-pop dudes The Drums.