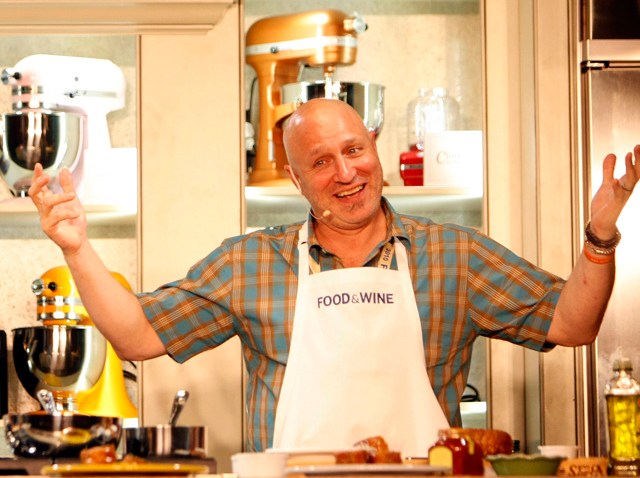 DECK THE TABLE: You can bet that when restaurateurs and food-TV personalities Lidia Bastianich and Tom Colicchio get together for a holiday-themed summit with Barneys creative director Simon Doonan and South Beach and New York City Wine & Food Festivals creator-author Lee Brian Schrager—at the TimesCenter, no less—they won't be talking about cheese-but balls. Well, maybe really good cheese-nut balls. New York Times Magazine food editor Christine Muhlke moderates TimesTalks' The Art of Food & Entertaining, after which the guests will do a book-signing. 6:30PM.
SPIN IT TO WIN IT: How hardcore of a spinner are you? Because at the 2010 Major League Dreidel Tournament, there are no benchwarmers. As the organizers put it: No gelt, no glory. Admittedly, winners are paid in just that (chocolate gelt, that is) – but think of the fame! A lineup of local bands such as Category Sixx will be on hand to provide the "Hannukah Gone Metal" soundtrack tonight at the Knitting Factory. 7PM.
PUBESCENT: Brave souls excavate their angstiest teenage artifacts – diaries, passed notes, mixtapes, home movies – and share them with you fine people, all in the name of… personal growth? Owning one's awkwardness? Cheap laughs? Probably all three, but the result is painfully hilarious and the name utterly perfect: Mortified, the series, returns to Comedy Below Canal at 92YTribeca. 9PM.
See our music picks on the Nonstop Sound blog.