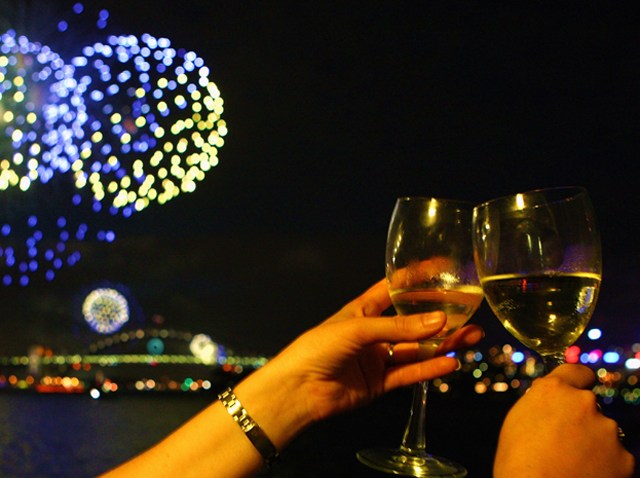 DOWN HOME: Here's one surefire antidote for the insanity of Dec. 31 bottle service: Pretend you're ringing in 2010 on the bayou. At the Living Room on the Lower East Side, the annual Auld Twang Syne party offers up a full night of back-to-back bluegrass bands. 9PM.
BE SPOKE: Grease your wheels and cycle (or skate) from Washington Square up to Central Park's Belvedere Castle: It's the Time's Up's 12th Annual eco-friendly New Year's Eve Bike Ride – with fireworks and a dance party at midnight. Meet at 10:30pm at Washington Square Park, under the arch.
SPECIAL EFFECTS: 3-D isn't just for movies anymore – at Pacha, a Tron-themed New Year's party comes complete with the eye-popping visuals projected everywhere (you'll get glasses upon entering) plus danceable treats galore (from DJ royalty Chris Vargas and Chris Moody, among others). 9PM.
ZEN: If clubs aren't your thing and you can't see yourself braving the cold to run across a bridge or cycle all over the city, consider lotus-posing your way into 2011 at the Jivamukti Yoga School's 22nd Annual New Year's Eve Celebration. Jivamukti founders Sharon Gannon and David Life lead you in a special ultra-cleansing two-hour yoga session, followed by a vegan dinner, mellow dance party, meditation and (best part) massages at midnight. 5PM.
EXTRAVAGANZA: You mostly know what to expect at Webster Hall on New Year's Eve – plenty of pretty people, cocktails galore, four floors of dancing – but did you know about the 100,000 balloons set to drop at midnight? Plenty more – including a visit from Joanna Angel (yep, that Joanna Angel). And the whole thing goes from 8PM to 8AM.
Plus, see our roundup of music events on the Nonstop Sound blog:
New Year's Eve Pt. I: The Big Shows
New Year's Eve Pt. II: Quirky & Cozy Shows