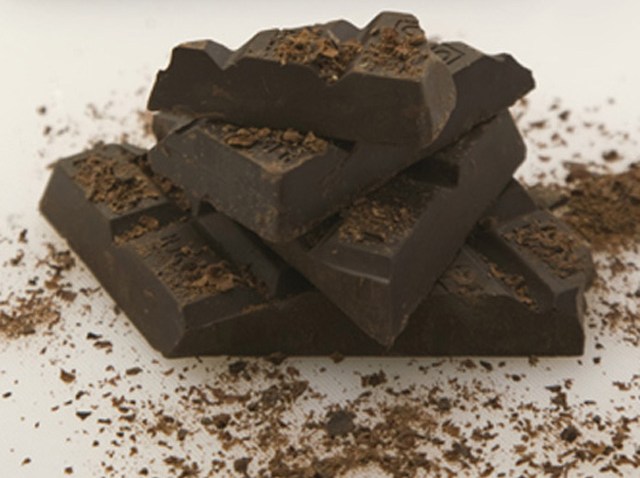 GOLDEN TICKET: There'll be no end of treats you can use to feed your chocolate jones at the Brooklyn Chocolate Experiment at Bell House, where 30 would-be chefs will whip up their bean-based concoctions for a shot at pride and profit, while you sip beer and sample everything. Sunday, 1-5PM.
ICON: How there's never been a career retrospective of the work of game-changing architect Eero Saarinen (1910-1961) until now, we have no idea. The Museum of the City of New York is correcting this error with the just-opened Eero Saarinen: Shaping the Future, spanning everything from his TWA Terminal at JFK Airport and the St. Louis Gateway Arch to the Knoll Pedestal Chair. See it through January 31, 2010. Saturday and Sunday, 10AM-5PM.
THREE'S A CROWD: Radio Happy Hour, (Le)Poisson Rouge's live take on old-timey variety radio shows, gives you a marquee of delightful nerd-bait talent: In this corner, Craig Finn and Tad Kubler of The Hold Steady; in the other corner, pop-cult critic and hipster sage Chuck Klosterman. Can't wait. Saturday, 1PM.
REMINDER: Lauren Ambrose presses the same pipes she used to voice "Where the Wild Things Are"'s K.W. into service for a night of popular song with old-time flair, drawing from the repertoires of Nina Simone, Fanny Brice, Saint Vincent and others. Sunday, Joe's Pub, 9:30PM.
CHOOSY: For those looking to score some items from the Jimmy Choo collection for H&M, we recommend you get in line now for a crack at the goods, landing in select stores on Saturday. (We can barely get the site to load, so consider yourselves warned.) For everyone else, this weekend is perhaps not the time to hit up H&M for jeans and socks. Find participating stores and get info (there are bracelets issues to the first 160 shoppers of Choo accessories) here.
Got a tip? Email us.
Copyright FREEL - NBC Local Media