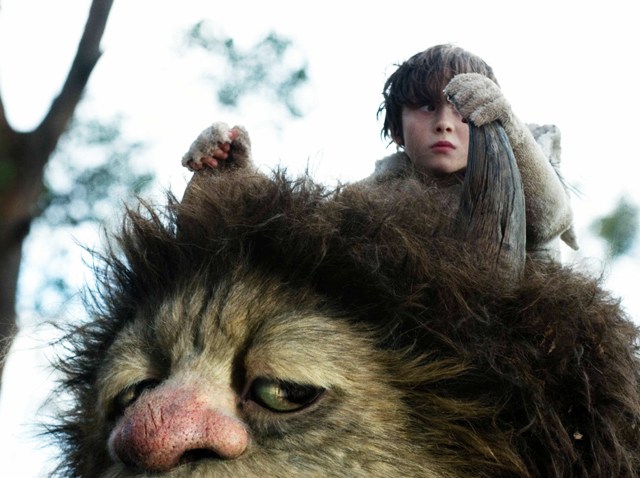 WILDING: Couldn't quite stomach queuing up in the rain last night for a 12:01AM showing of "Where the Wild Things Are"? Yeah, we neither. But that doesn't diminish our excitement over Spike Jonze and Dave Eggers' page-to-screen adaptation of Maurice Sendak's 1963 classic. So far, critics are in love, from James Gandolfini's turn voicing Carol right down to Karen O's (of the Yeah Yeah Yeahs) score. Find showtimes and locations here.
CAPTAIN FANTASTIC: People, this is it, your chance to shake the meaty paw of the man himself: William Shatner. Admittedly, you'll have to elbow your way through a sea of nerds to get to him, because he'll be holding court at the weekend-long Big Apple Comic Con, NYC's largest comic and graphic novel event. But we nerds don't bite, and besides – he's William Shatner! Actor! Novelist! Canadian! "Singer"! Shatner will be at CC HQ at Pier 94 until 8PM tonight and (be still our hearts) all weekend long.
TWOFER: As usual with the New Yorker Festival, by the time you've whittled down your event picks to a sparkling few, they're probably sold out. But there's one tonight that, mystifyingly, isn't: Writers George Saunders and Gary Shteyngart will sit down for a chat at the cedar Lake Theatre. Shteyngart is best known for his novel "Absurdistan," and George Saunders, who's written more bone-dry wit into essays than we can count. (You should own his collection "The Braindead Megaphone".) This, it goes without saying, should be a very good time. 9:30PM.
Got a tip? Email us.
Copyright FREEL - NBC Local Media