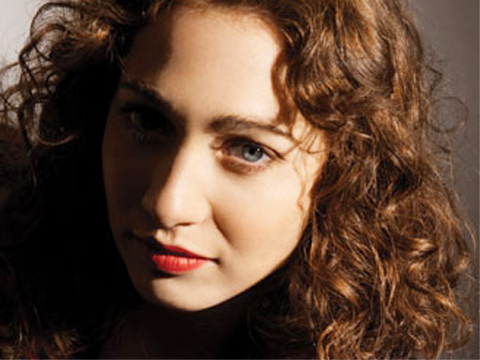 QUEEN BE: Indie music queen Regina Spektor's had a very good year: she headlined the soundtrack from our favorite movie ("(500) Days of Summer"), released her new, sweetly dramatic album "Far," raised money for Planned Parenthood, and sold out at the Beacon – and now, she pounds the ivories at Radio City Music Hall, which only she can somehow transform into a small back-room venue. Jupiter One opens. 8PM.
SERVED: It takes, shall we say, a particular personality to be a food journalist – that, you're born with. Everything else is pavement pounding and web schmoozing – and that, you can learn from Time Out's Eat Out editor Gabriella Gershenson at the The Institute of Culinary Education's Breaking Into NYC Food Journalism class tonight from 7-9PM.
ZAP TO IT: Long before Corinne Bailey Rae and her ilk made quirkily husky singing voices all the rage, Marie Daulne, the one-woman band otherwise known as Zap Mama, was plying her own distinctive version thereof. She brings her sort of Afro-Cuban-funky-loungey trademark vibe to Hiro Ballroom at 7:30PM.
Got a tip? Email us.
Copyright FREEL - NBC Local Media