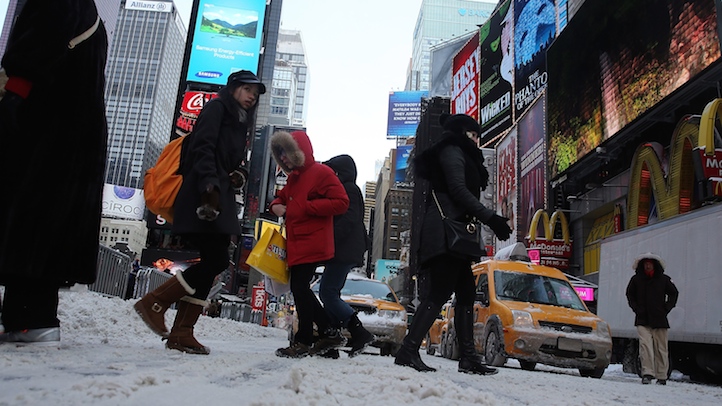 The show won't go on Jan. 26 on Broadway as all performances have been canceled due to the blizzard.
Only three Broadway productions had previously scheduled performances on Monday evening: "Chicago," "Mamma Mia!" and "The Phantom of the Opera."
Ticketholders should contact their point of purchase for information about exchanges.
It is unclear whether similar cancellations will occur on Tuesday, Jan. 27. An official announcement will be made by the Broadway League Tuesday morning.
Disney Theatrical Productions aren't taking any chances, though. Performances of "Aladdin" and "The Lion King" have already been canceled for Jan. 27. Disney is offering complimentary ticket exchanges for performances, information of which can be found at aladdinthemusical.com/weather and lionking.com/weather, respectively.
Off Broadway productions and nightlife venues, such as Birdland Jazz Club, have also canceled performances for Jan. 26. Broadway's supper club 54 Below has also canceled performances for Jan. 27.