If fashion is inherently of-the-moment, it only makes sense that the fashion icons behind the reality competition series "Fashion Star" want to give audiences a chance to try on its contestants' styles instantly.
In a reality-meets-retail twist, "Fashion Star" takes a different tack from other design-oriented reality series, putting its contestants' products out into the world within hours of sending it down the TV catwalk. A triumvirate of representatives from major retail outlets Macy's, H&M and Saks Fifth Avenue evaluate the designers by legitimately bidding on the opportunity to carry their collections in their stores, and carry them immediately. Along the way, the contestants are mentored by reality TV superstars-turned-wildly successful fashion brand headliners Jessica Simpson and Nicole Richie, as well as traditional couture sensation John Varvatos.
The series was co-created by famed supermodel Elle Macpherson – also the head of a top-selling line of lingerie – who also serves as the show's host. "One of the things that was very important to us when we were working on this was to create a show that was as much about shopping as it was about fashion," Macpherson says, "and capitalizing on interactive capacities and technologies so that people could actually buy what they were seeing immediately. That was really, really important to us when we were finding the format, because we felt that was new and very relevant to where we are today. So it's just as much about shopping as fashion."
Simpson, who most TV audiences know best as a pop singer and sometimes-actress, says she's thrilled to pass on what she's learned as the head of a billion-dollar fashion brand to the newbies, rather than judging them. "This is great because I get to talk about clothes the entire time," she admits. "I definitely am in there with everybody and we talk about life stuff and we compare struggles and everything that we've gone through. So it's good to be there and be an encouragement. I'm glad that I don't have to judge. I would be awful at judging and sending somebody home, so I'm better at the encouragement part and hopefully bringing the best out in the designer and what they want to do."
NBC's "Fashion Star" Premieres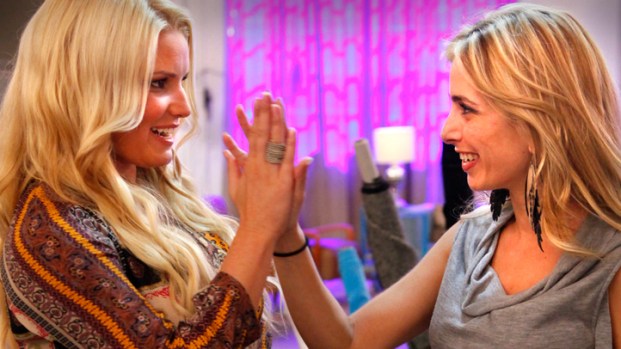 Richie, too, says the interaction with the contestants was much more intriguing than simply evaluating their wares. "We all got to work with each designer, which I think was really helpful for them because we all bring something different," says Richie. "John is a legend, he's an icon, and Jessica knows this business – she built her brand from the ground up. So it was really nice, because we all brought different opinions, and we're not competing against each other. We were all working together at making each designer the best version of themselves."
"It's for every woman and every pocketbook," explains Macpherson. "Having this selection of brilliant retailers like we have really allows people from every economic situation to tap into the retailer that works best for them or is best for their lifestyle."
Jessica Simpson: "Fashion Star" Will Be "Styling America"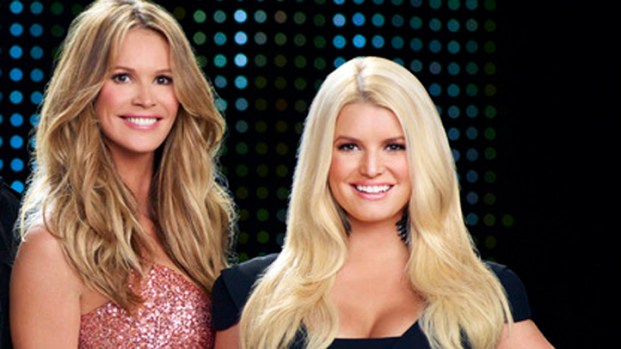 "Fashion Star" debuts Tuesday night, March 13th, at 9:30 PM ET On NBC