Phil Lipof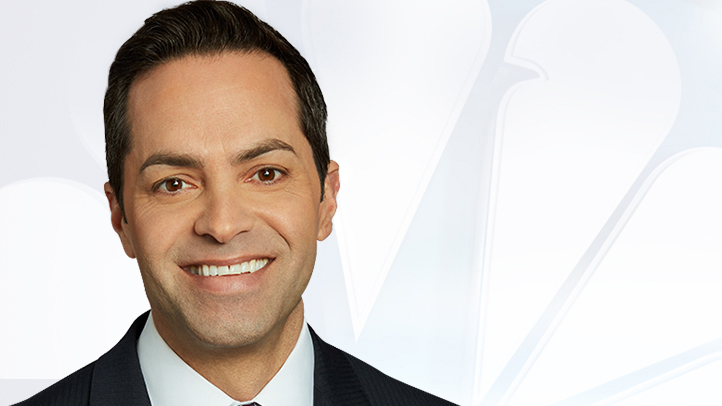 Phil Lipof is an Emmy® and Edward R. Murrow Award-winning journalist with 25 years of experience, covering some of the biggest news stories across the country throughout his career. He joined NBC's flagship station in September 2020.
Lipof was a key component of NBC 4 New York's award-winning COVID-19 coverage, honored in January, 2021 with the prestigious Alfred I. duPont-Columbia University Award for "creat(ing) a 360 view in real time of the coronavirus pandemic, with courageous and thorough reporting on the virus's explosion in New York City." The duPont has long been recognized as the broadcast, documentary and on-line equivalent of the Pulitzer Prize, also awarded by Columbia University.
Prior to joining WNBC-TV, Lipof spent four years as the main evening anchor at NBC Owned Television Station WBTS-TV/NBC Boston. He joined WNBC's sister station following seven years at WABC-TV where he covered the Tri-State's biggest stories – including Superstorm Sandy, where he reported live from the boardwalk amidst hurricane force winds. Lipof also anchored with his wife, Juli at WHDH-TV in Boston and worked for WFOR-TV in Miami and WRNN-TV in the Hudson Valley. He began his career at KIDK-TV in Idaho Falls, Idaho.
Over the years, Lipof has reported from Newtown following the tragic Sandy Hook Elementary School shootings, from the route of the Boston Marathon following the 2013 terrorist bombing, and from Downtown Manhattan following the September 11 attacks. He covered the devastation left by Hurricane Katrina, traveled to Israel after 9/11 for a special series on terrorism and to Germany to speak with wounded troops. Phil has interviewed everyone from Donald Trump and the Dalai Lama to Les Paul and Jimmy Page – and many, many more.
Lipof plays guitar in his spare time. He is married with two children, Daniella and Dylan and they have a family dog, a 5-pound Yorkie, Rosie.