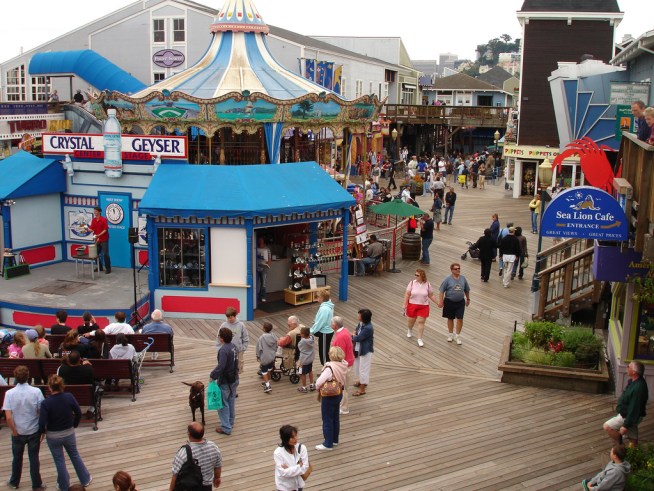 jimg944 / Flickr
New York papers, possibly tired of being fleeced when touring San Francisco, are looking to make some of their money back with a local appeal.
With local papers ailing, the New York Times and the Wall Street Journal are looking to swoop into San Francisco and feast like vultures.
The Journal already sells nearly 100,000 papers a day in the Bay Area, with the Times circulation half that on weekdays.
A "page or two" of Californiana hopefully produced by the local bureau would be added to copies of the paper sold in the region.
Meanwhile, the Times once again managed to embarrass San Franciscans by suggesting that a New York reader with a four-hour layover in San Francisco take in the sights of Pier 39.
Hopefully the new sections would be a little less cliché in their coverage.
After all, the Mitchell Brothers O'Farrell Theater is the place to go for a quickie in San Francisco, and it's closer to BART.
Jackson West will continue to occasionally read the New York Times and Wall Street Journal websites.