Lion King's Princess Doing Well After Transplant
Wednesday, Aug 18, 2010 | Updated 12:15 PM EDT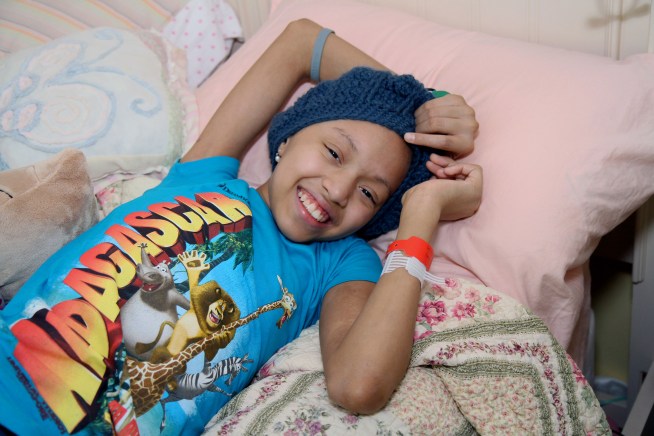 AP
In this July 15, 2010 file photo, Shannon Tavarez relaxes in her room in Queens. The 11-year-old actress who suffers from leukemia is recovering after receiving an umbilical-cord blood transplant in a New York hospital, Tuesday, Aug. 17, 2010. The treatment was performed in place of a bone marrow transplant because a suitable donor couldn't be found. Shannon had played a young Nala in "The Lion King" on Broadway.
An 11-year-old with leukemia who played young Nala in "The Lion King" on Broadway is in good spirits after a potentially lifesaving procedure, doctors said.
Shannon Tavarez received an umbilical-cord blood transplant Tuesday at Cohen Children's Medical Center in New Hyde Park, on New York's Long Island.
Dr. Joel Brochstein said in a statement Wednesday that there were no complications and that Shannon is in excellent condition. He says it will take at least two weeks to tell whether the procedure was successful.
The actress was forced to quit the show in April. Cast members held bone marrow donor registration drives, but a perfect match was not found.