Tuesday, Jun 7, 2011 | Updated 12:20 PM EDT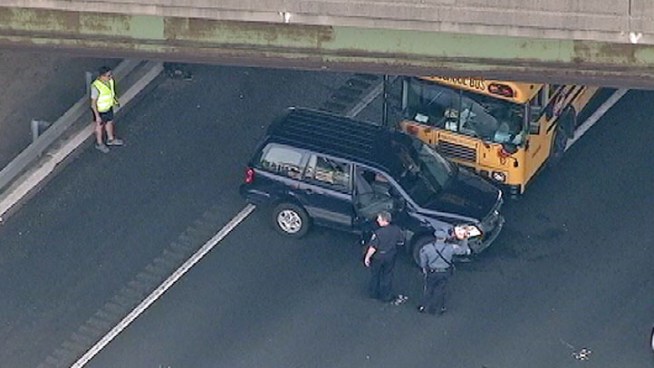 Four children were injured in a school bus accident on I-280 in New Jersey.
Two school buses and an SUV collided near the Garden State Parkway in East Orange.
Initial reports said many more children were hurt. The four who were hurt suffered minor injuries.
State police say the buses were taking children to the zoo.