Traffic Fears Unfounded as JLo Rocks Bronx in Free Concert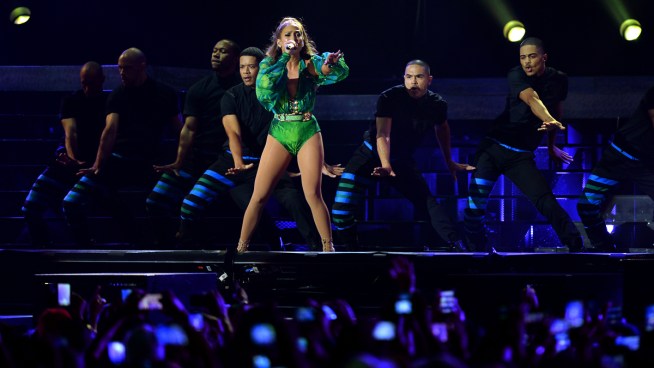 NBC 4 New York,
Despite traffic concerns, thousands of JLo's biggest fans filled Orchard Beach to watch the Bronx native perform. Sheldon Dutes reports.
About 25,000 fans packed into Orchard Beach in Pelham Bay Park Wednesday night to see Bronx native Jennifer Lopez in a free concert, but fears about a traffic nightmare that would be created by the concert unfounded.
Lopez drew rave reviews from fans who attended the State Farm-sponsored concert Wednesday night, including members of the Kips Bay Boys and Girls Club, a children's organization that Lopez belonged to as a kid.
"It's a wonderful feeling that Jennifer came from our club," said Harold Maldonado with the Boys and Girls Club.
None of the backups feared by Jenny's return to the block were apparent Wednesday into the park or neighboring City Island. City Island residents were worried that the concert would jam up City Island Road, the only way onto the island.
One fan said she took a cab from Brooklyn, and made it to the venue in about 30 minutes.