NY Waterways Get All-Clear After Sewage Leak
Friday, Jul 29, 2011 | Updated 8:19 AM EDT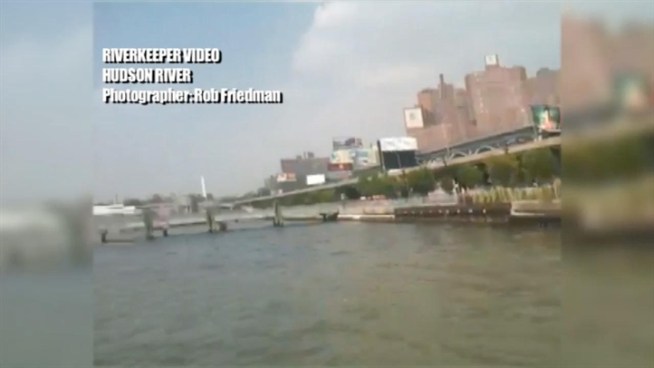 Riverkeeper
A fire at a Harlem treatment plant forced the facility to dump sewage into the Hudson River, shutting both that river and the East River from swimmers and kayakers until further notice. The Riverkeeper Foundation went out near the center to take footage of sewage in the river.
New York City health officials say it's safe to go back into the water following last week's leak of raw sewage into the Hudson River.
Officials on Thursday announced that all water recreational activities, including kayaking, swimming and water skiing, can resume on the Hudson River and surrounding waters.
Officials also lifted a pollution advisory for Sea Gate beach in Brooklyn as well as beach closure notices for Staten Island's South Beach, Midland Beach and Cedar Grove Beach.
You can also eat the fish you catch provided that you follow New York State guidelines.
Officials say water quality sampling indicates bacteria levels have returned to acceptable levels.
A wastewater treatment plant in Harlem was taken offline last week following a fire that caused raw sewage to spew into the river.