Ex-PA Official, 9/11 Hero, Guilty of Racketeering
Friday, Dec 4, 2009 | Updated 1:15 PM EDT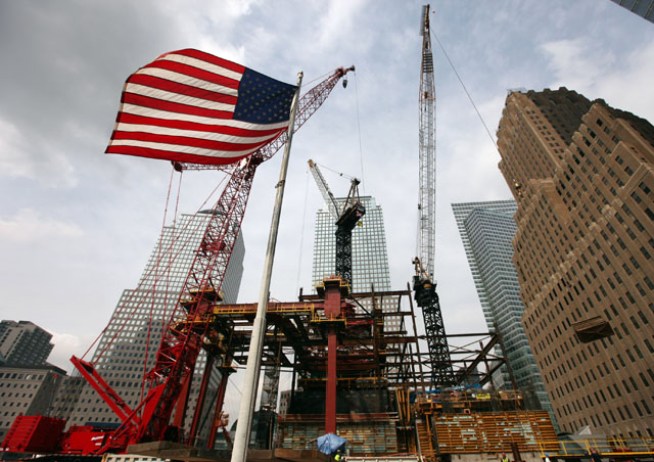 Getty Images
An American flag flies in front of the construction site of One World Trade Center, previously called the Freedom Tower, at the former World Trade Center site on September 8, 2009 in New York City.
A former government official once lauded as a Sept. 11 hero has been convicted of taking bribes to let an asbestos-cleanup company overcharge for work on the World Trade Center cleanup.
A Manhattan jury on Friday found Mark Jakubek guilty of racketeering and other charges including enterprise corruption.\
The former Port Authority of New York and New Jersey field operations manager was a defendant in the first trial based on a 2004 indictment. Ten other people have pleaded guilty.
Defense lawyers said Jakubek didn't know about the billing practices.
Jakubek was hailed for helping rescue people from an elevator during the Sept. 11 terror attacks. Two years later, he pleaded guilty in a separate bribery case.