Nearly $2 Million Missing From Account of Brooklyn Man Found Dead in Dumpster
Menachem Stark was found dead in a trash bin earlier this month
Thursday, Jan 23, 2014 | Updated 1:23 PM EDT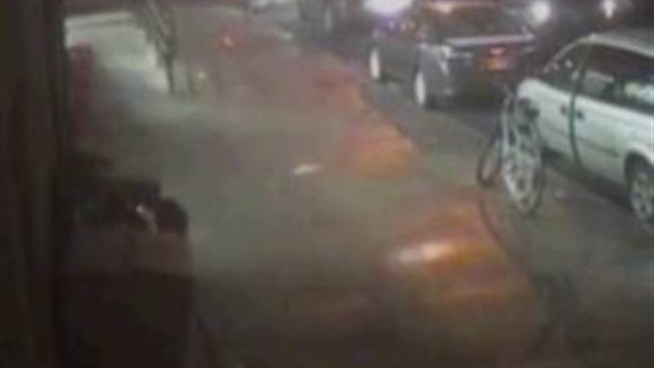 Police have released video of a suspect in the Jan. 2 kidnapping of a 39-year-old Brooklyn landlord, Menachem Stark, whose body was found in a dumpster on Long Island the next day. This video was taken at about 5 p.m. the day of the kidnapping and shows the suspect exiting a white van and walking to the corner of Broadway and Rutledge in Brooklyn.
A court-ordered review of an account controlled by a Brooklyn businessman discovered dead in a trash bin has found that $1.7 million was improperly removed.
The account belongs to Menachem Stark and his business partner.
Stark was found dead Jan. 2 after he was seen on surveillance footage strong-armed into a van by two men.
The father of seven owned and renovated several buildings in Brooklyn but owed millions. Police are investigating the death.
The missing money comes from a $2 million account Stark's company was ordered to maintain to keep a 74-unit apartment building running after a 2009 bankruptcy declaration.
Court filings Tuesday show that $1.7 million was recently taken.
A court-appointed trustee has asked the judge to further investigate on behalf of Stark's creditors.