Find Your Race
Looking for a specific race? Search by locality name, candidate, office, proposition number or description.
You Might Like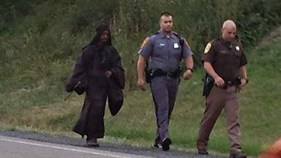 Jersey City firefighters rescued a frightened dog from a ledge above a business on Martin Luther King Drive Thursday afternoon.
A former New York Yankees outfielder has been convicted of sexually abusing a young girl.
Police say two Brooklyn teens have been arrested in the robbery of an 18-year-old woman who was dragged out of an elevator in her apartment building by her hair, then punched and kicked.