New York State primary elections were held Sept 14th. Here are the main race results.
Find Your Race
Looking for a specific race? Search by locality name, candidate, office, proposition number or description.
You Might Like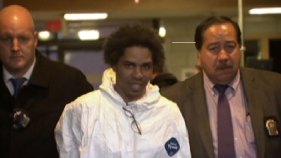 A Bronx detective has been stripped of his gun and shield in the wake of a series of I-Team reports where several men said he and others in his precinct falsified arrests and coerced witnesses to lie.
A filmmaker from Orange, New Jersey, is among the missing after a deadly fire tore through a warehouse in Oakland, California, during a music festival there on Friday night.
President-elect Donald Trump is taking his show back on the road. Trump is slated to hold the second stop of this "thank you" tour Tuesday in North Carolina, less than a week after his bombastic return...