New York State primary elections were held Sept 14th. Here are the main race results.
Find Your Race
Looking for a specific race? Search by locality name, candidate, office, proposition number or description.
You Might Like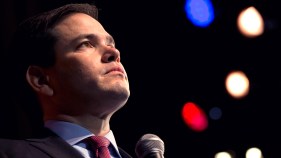 An alleged robber lost an arm when a man from whom he stole a pair of Air Jordan sneakers chased after him in an SUV and hit him, pinning him against a fence in Brooklyn, police say and surveillance video shows....
Emergency track repairs in the Hudson Tunnel may cause hour-long delays during the evening rush hour Friday for NJ Transit and Amtrak trains leaving from and arriving at Penn Station, officials said.
Marco Rubio enters Saturday night's Republican presidential debate facing immense pressure to right his campaign after faltering badly in the last contest and finishing a disappointing fifth in New...