New York State primary elections were held Sept 14th. Here are the main race results.
Find Your Race
Looking for a specific race? Search by locality name, candidate, office, proposition number or description.
You Might Like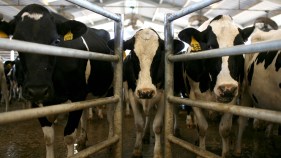 Authorities are looking into whether body parts found at a trash transfer station in New Jersey are linked to the grisly discoveries of a woman's torso, leg and handless arms at a garbage site in the Bronx, law...
A hobby photographer who stumbled upon and captured an elaborate New York marriage proposal went to the Internet to help him find the happy couple.
President Barack Obama took the last question of his last press briefing in the White House to brag about his two daughters, who "surprise and enchant and impress" him every day.