New York State primary elections were held Sept 14th. Here are the main race results.
Find Your Race
Looking for a specific race? Search by locality name, candidate, office, proposition number or description.
You Might Like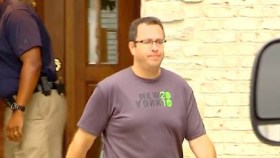 After searching nearly 48 hours for the baby boy believed to have plunged into the Connecticut River in Middletown, Connecticut, with his suicidal father, authorities have pulled his body from the waters...
A federal judge has awarded a Texas woman nearly $230,000, saying a cable company harassed her with 153 robocalls even after she complained about them.
Subway announced Tuesday that it is suspending its relationship with spokesman Jared Fogle on the same day FBI agents and Indiana State police raided his home and two months after the former head of his...