Find Your Race
Looking for a specific race? Search by locality name, candidate, office, proposition number or description.
You Might Like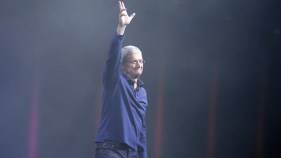 MTA officials say three workers were taken to the hospital after being burned while doing FASTRACK work on the rails at the Union Square subway station Thursday morning.
A Manhattan resident is frustrated by the runaround she says she's gotten from the city while trying to get gore removed from the scene of a gruesome midtown crash last week.
Apple CEO Tim Cook spoke out publicly about his sexuality in an op-ed for Bloomberg Businessweek, saying, "I'm proud to be gay" and that he hoped to inspire others. "While I have never denied my sexuality,...