New York State primary elections were held Sept 14th. Here are the main race results.
Find Your Race
Looking for a specific race? Search by locality name, candidate, office, proposition number or description.
You Might Like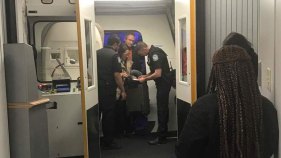 An Amber Alert has been issued for a 6-year-old girl who police believe was taken by her father following a deadly stabbing in Bridgeport, Connecticut, and authorities think the two are in New York City.
The 15-year-old giraffe named "April" who has captivated millions of people across the world as they watch a livestream in anxious anticipation of the birth of her fourth calf at an upstate New York zoo is doing...
Six years ago, as the "money, money, money, money" chorus of his reality TV show's theme song blasted, Donald Trump stepped out before the nation's largest gathering of conservative activists for the first time....