New York State primary elections were held Sept 14th. Here are the main race results.
Find Your Race
Looking for a specific race? Search by locality name, candidate, office, proposition number or description.
You Might Like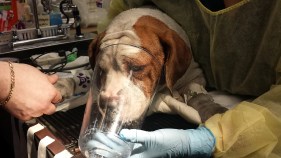 A 1-year-old beagle mix is recovering at a New York City animal clinic after being rescued from a burning apartment in Queens, officials say.
A fresh round of snow is expected to blast the tri-state area overnight with flurries, freezing rain and sleet, coating the region with another layer of wintry muck that may make travel Thursday morning slow on...
U.S. Rep. Chris Van Hollen of Maryland says he will run for the Senate seat that will be open when Sen. Barbara Mikulski retires. Van Hollen, a Democrat from the D.C. suburbs, announced his plans in an email to...