Find Your Race
Looking for a specific race? Search by locality name, candidate, office, proposition number or description.
You Might Like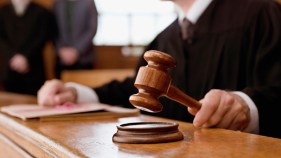 Police armed with guns and outfitted with bulletproof vests swarmed a Long Island home Tuesday, responding to what they thought was a gunman holding his family hostage only to learn the entire call was a hoax.
A police officer making an undercover drug purchase was shot Tuesday afternoon in a busy New Jersey shopping complex, sending shoppers running for cover as the gunfire erupted.
A toddler fell out of a third story window in lower Manhattan early Wednesday but didn't sustain any major injuries, police say.