New York State primary elections were held Sept 14th. Here are the main race results.
Find Your Race
Looking for a specific race? Search by locality name, candidate, office, proposition number or description.
You Might Like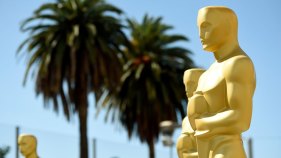 A helicopter was forced to make an emergency landing behind an apartment complex in Chatham, New Jersey Friday evening, and its tail hit a garage on the way down, authorities say.
Authorities are investigating a chair-throwing brawl that broke out at a City Island restaurant Thursday night. It's not clear what sparked the wild fight inside Seafood City.
The 89th Academy Awards should be a very schizophrenic affair: equal parts pomp and politics. The only thing expected to take the stage more often than the frothy front-runner "La La Land" at Sunday's ceremony...