New York State primary elections were held Sept 14th. Here are the main race results.
Find Your Race
Looking for a specific race? Search by locality name, candidate, office, proposition number or description.
You Might Like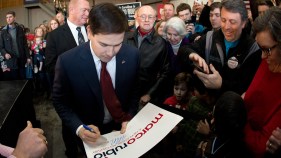 The waterways surrounding New York City are a soup of plastic, ranging from discarded takeout containers down to tiny beads that end up in the food supply, according to a new report by an environmental group.
Warm hearts will be particularly treasured by tri-state lovers on Valentine's Day as the region faces record-breaking cold temperatures on Sunday.
Serious issues are facing the Republican presidential candidate in their debate Saturday night in South Carolina. The state has a deep-rooted military culture and is still reeling from the shooting deaths...