Find Your Race
Looking for a specific race? Search by locality name, candidate, office, proposition number or description.
You Might Like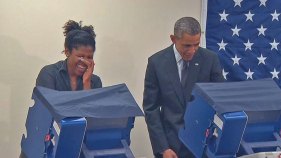 Gov. Chris Christie assured New Jersey residents the state is prepared to handle potential Ebola cases and pleaded with them to stay calm as reports of scares involving the deadly virus continue to mount.
The NYPD is dispatching additional security to the Canadian consulate in New York City as a precaution after a gunman shot and killed a Canadian soldier standing guard at a war memorial in the country's capital...
Sarah Jessica Parker may have gotten "Carried" away when she put shoes outside of the New York townhouse that was the home of her "Sex and the City" character Carrie Bradshaw.