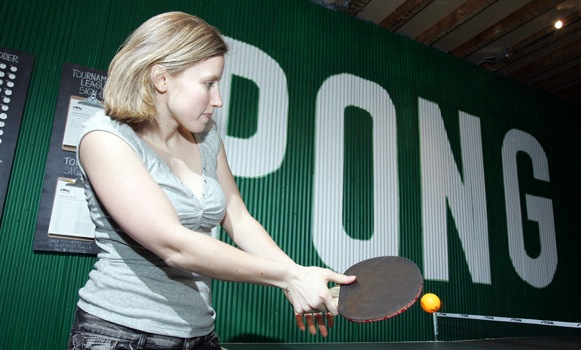 Some people take their casual sports a little more seriously than others. For those people there are thankfully private clubhouses. Grand Opening, the Norfolk Street-based branding, design and whatever-else-needs-doing company is going into the ping-pong racket (or paddle, as the case may be), with the launch of Pong, a table tennis parlor and club in the Lower East Side on Grand Street.

The action's taking place on Grand Street, in a formerly vacant storefront that had been occupied by Wolner's Shoes. The single table on the ground floor is open to the public for pick-up games while the real pseudo-heated competition will go down in the member's only basement. The three-month membership runs $50, and the space can also be rented out for $150 for a one-hour event.

The crown jewel of Pong will be the LES Cup, an ongoing tournament among members at the end of the three-month "season." Bring it on.
Copyright FREEL - NBC Local Media